Articles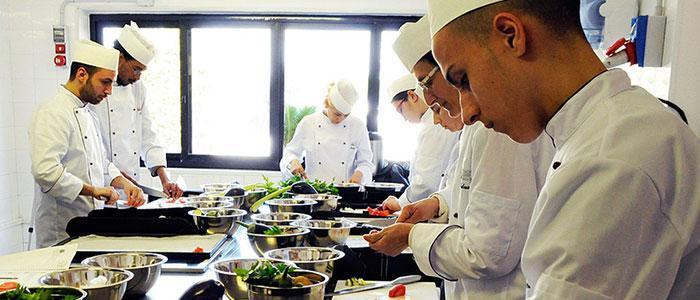 The Italian Chef Academy organizes professional training and specialization courses in the food and wine sector. It is a training center recognized by the National Board of Vocational Education (accredited by the MIUR - Ministry of Education, University and Research).
The Italian Chef Academy is one of the leading academies in the industry, and functions through basic training as well as specialization in the culinary sector. Classes, held under the guidance under senior professionals, are held in the kitchens and laboratories which are located in the headquarters of the Academy.
The collaboration between Scuola Leonardo da Vinci in Rome and the Italian Chef Academy has allowed for the development of a series of educational courses that provide mentoring for professional training and language training. The common goal of these courses is to make sure that the development of technical skills is accompanied by a parallel growth of language and communication skills.
With regard to professional training, all courses include a series of theoretical and practical lessons in the kitchen, followed (with the exception of Module 1 of the Professional Pastry Course) by an apprenticeship in one of the many external facilities that are in collaboration with the Italian Chef Academy.
As for language training, we aim to ensure that those who have completed the training be able to approach the apprenticeship with all of the communication tools needed to interact in a real life work environment; in the long term, we want to provide students with the opportunity to be able to enter the work force without the obstacle of lacking knowledge of the language.