Sooner or later, it just happens to everyone: you find yourself looking for a special gift for a birthday or for a retiring colleague or you simply want to surprise your partner with a truly amazing present and you do not have the right idea at hand.
We will help you "wrap" a special and unique gift: a language course at Scuola Leonardo da Vinci ® in Italy!
Our Italian language schools are located in the most beautiful cities of the country: you can choose between Florence, Milan, Rome and Siena. Additionally, you will be able to choose the type of course and its duration. Upon request, the gift certificate may also include accommodation.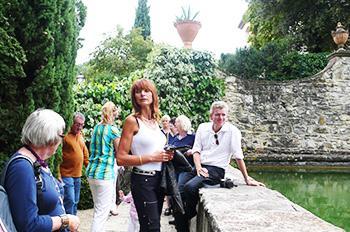 Here's an example:
Intensive language course for one week (5 days course): € 280 including registration fee and course material. This course includes 20 group lessons in international classes with max. 14 participants / group.
To order a personalized gift certificate, please contact us indicating the name of the person to whom you want to give the gift certificate. Please, do not forget to indicate the school center of your choice, the type of chosen course and course duration!
Would you like a personalized consultation? Please write a message to the following email-address: This email address is being protected from spambots. You need JavaScript enabled to view it.
or call : +39-055-290305 (office hours: 9 am - 1 pm).