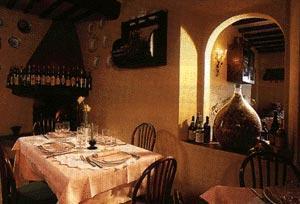 This course consists of 4 lessons in a Intensive Language Course plus 2 private tutorials on hotel industry, each day.
The course is designed for students who are interested in hotel language for professional reasons. The program deals with various fields in the hotel sector, aiming at providing students with the basic vocabulary and professional expressions that are most often used. The topics are confronted in several ways: with topical readings from manuals used in hotel schools, as well as analyses of advertising brochures, hotel forms and newspaper articles about tourism. After identifying the basic technical words and expressions, the student is helped to assimilate them through targeted exercises and discussions. On the request of the student, guided visits can be arranged to hotels.
The course is conceived for all students who have an intermediate level of Italian language.
Topics that may be discussed during the course:
Hotel classifications by type and law
The front desk: reception, cashier, doorman and switchboard
Communication in the hotel: telephone, written, direct
Reservations and guarantees for the hotel
Relations with external agents: agencies, tour operators, public bodies and companies
Secretariat: reservation planner and registration of arrivals and departures, filing and correspondence
Checking in the guest: identification, registration, keys and complaints
Doorman: services within and outside of the hotel
Cashier: specific operations, forms of payment, currency exchange
Hotel marketing and public relations
Areas within the hotel building
Hotel layout and principles of injury prevention
Room division
Food and beverages
Hotel professions
The structure of the hotel business
Hotel correspondence