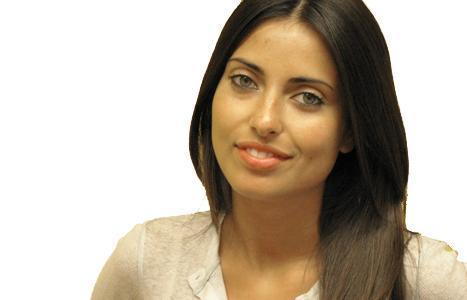 Presso tutte le nostre scuole è possibile organizzare corsi su misura basati su un pacchetto di lezioni individuali. Le lezioni individuali sono particolarmente adatte agli studenti che hanno bisogni professionali o personali e che desiderano scegliere gli orari e il periodo dell'anno. Le lezioni individuali si combinano alla perfezione con le molte attività di gruppo organizzate dalla scuola per socializzare con gli altri studenti.
Le lezioni individuali possono anche includere il pranzo con il vostro professore, per continuare a praticare l'italiano durante la pausa pranzo. Gli studenti che scelgono i corsi individuali, in accordo con i loro insegnanti, costruiranno il loro percorso di studio della lingua in maniera personalizzata. Se due o tre studenti che viaggiano insieme, possiedono lo stesso livello di conoscenza della lingua, è possibile riservare un pacchetto di lezioni individuali con la formula un insegnante/due studenti, un insegnante/ tre studenti. In questo modo si beneficerà di un programma personalizzato ad un prezzo conveniente.
RACCOMANDATO PER: coloro che sono alla ricerca della garanzia di un rapido progresso delle proprie competenze linguistiche grazie alla pratica continua della lingua ,alla concentrazione massima del lavoro e, soprattutto, alla costante esercitazione a livello orale.
Alcuni dei nostri clienti:
AFRICAN AIRLINES, AMERICAN EMBASSY, APPLE MACINTOSH, BANCA D'AMERICA E D'ITALIA, BANCA SVIZZERA ITALIANA, BALAIR, BASLER ZEITUNG, BBC LONDON, BERLITZ, BILD, BRIGITTE, CHINA AIRLINES, CIBA GEIGY, CREDIT SUISSE, COCA COLA, COSMOPOLITAN, DAIMLER-CHRYSLER, DANZAS, DEUTSCHE BANK, DEUTSCHE BOTSCHAFT, DEUTSCHE BUNDESBAHN, ELECTROLUX, ERNST & YOUNG, ETIENNE AIGNER, FAO, FERRERO, FRANKFURTER ALLGEMEINE, GOLDWELL, HAKLE AG, HARRODS LONDON, HERALD TRIBUNE, KUWAIT PRETROLEUM, IBEROTEL, IKEA, IKRK, LAL GMBH, LUFTHANSA, MERCEDES BENZ, NORTH AMERICAN COLLEGE, PLAYTEX, PREH GMBH ELECTRONICS, RECONTA, SCHWEIZ HOTELFACHSCHULE LAUSANNE, SIEMENS, SONY, SRG, SWISS. PARLAMENT, SWISSRE, SYSTIME, SWISSAIR, TAGES-ANZEIGER, THE LORD MAYOR OF SYDNEY, TOURIST UNION INTERNATIONAL, TOYOTA, TWA, UBS, UNITED NATIONS ORGANISATION, VOLKSWAGEN, ZÜRICH VERSICHERUNGEN.
Leggi le esperienze dei nostri studenti!
L'esperienza di Emma Chamberlain