STARTER CHRISTMAS PACKAGE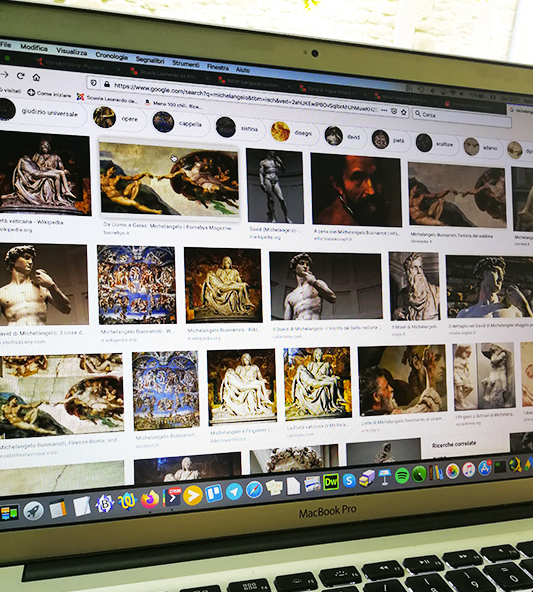 I-FACTOR ONLINE SEMINARS OF ITALIAN ART AND CULTURE
2 ONLINE Seminars on ITALIAN language or culture for only € 50 (instead € 60). Choosing from History of Art, Grammar, Music, Fashion, Food & Wine, Literature and more.
But what is it about?
Are you fascinated by Italian art? Are you interested in the news? Do you want to know the dialects, traditions, culture of the different areas of Italy?
Our Italian teachers have thought of ONLINE seminars to satisfy all your curiosities!
You can choose 2 or more packages (each theme includes 2 meetings of 1.5 hours each).
We remind you that the Scuola Leonardo da Vinci offers online Italian courses suitable for all needs and with maximum flexibility of schedule, the lessons are held in different slots both in the morning and in the afternoon (GMT + 2).
The chosen e-learning platform is very professional and at no cost for our students.
You can choose between the following themes.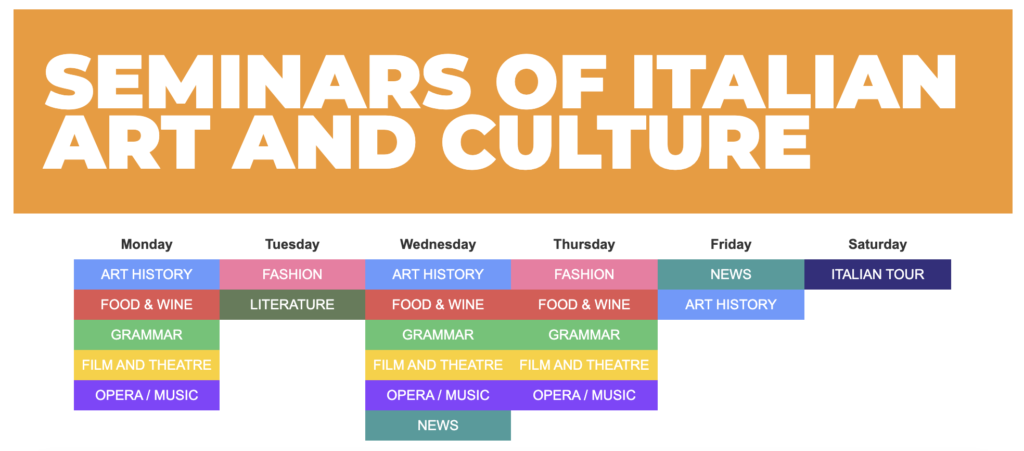 You can find more details on IFACTOR online seminars of Italian Art and Culture on our webiste. Ask for more information or book now to get the special offer.
Check out our "Italian Menu" for Starters