LEARNING ITALIAN IN MILAN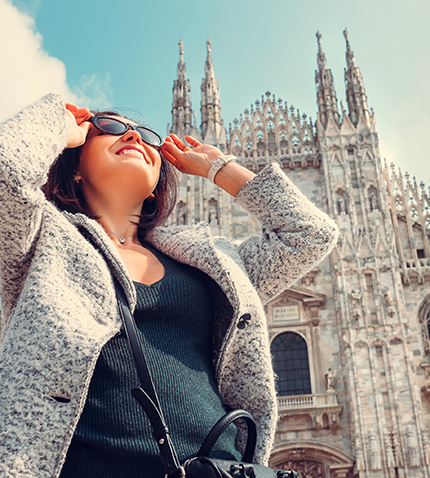 Milan is a city that surprises and seduces. Original and fascinating, in its hidden corners, picturesque courtyards, sweet-smelling gardens and parks and in the typical balustrade houses, the ancient and the modern, the past and the present coexist in complete harmony.
The undisputed capital of fashion and design, it hosts one of the most vibrant cultural scenes in Europe, thanks to its numerous museums, theatres and art galleries. Milan has a long and glorious history, clearly shown and told with its renowned monuments: the world-famous Duomo, La Scala theatre, the greatest opera house in the world, and the elegant Santa Maria delle Grazie, a UNESCO heritage site, which houses Leonardo da Vinci's Last Supper.
Internationally recognized as the creative core of Italy, thanks to its prestigious universities, academies and conservatories – including the Milan Polytechnic, the Brera Academy of Fine Arts and the Giuseppe Verdi Conservatory – the city is a favourite study location for hundreds of thousands of young people from all over the world.
A city that is always the same because it's never the same, as a famous song in dialect says, 'Milan l'è on gran Milan' (Milan is a great Milan)!
Looking for more specific information? Then maybe the following pages might interest you.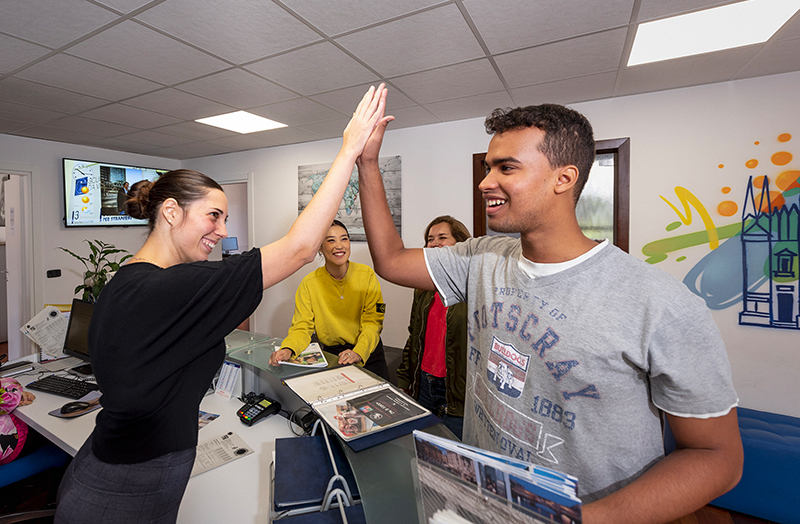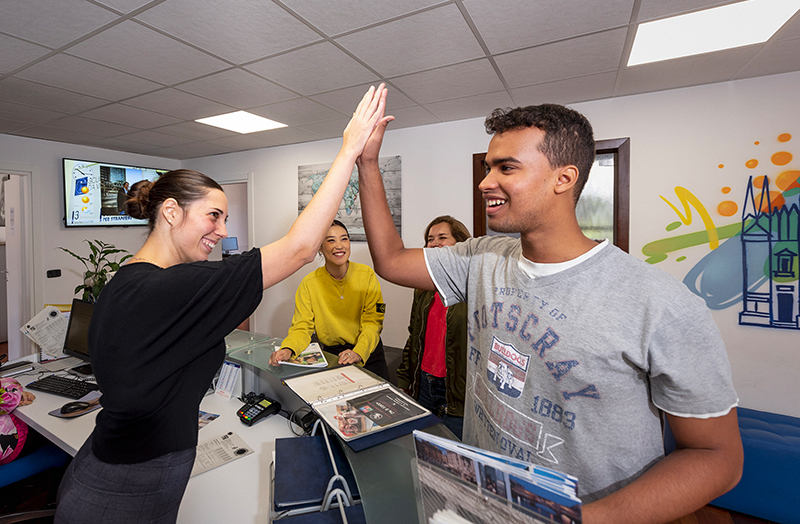 Looking for more specific information? Then maybe the following pages might interest you.
Study Italian with us!
Italian language courses in Milan and Online
The Scuola Leonardo da Vinci offers Italian courses to suit every need and for all levels.
You can study in our modern premises in the centre of Milan or from the comfort of your own home with our online courses.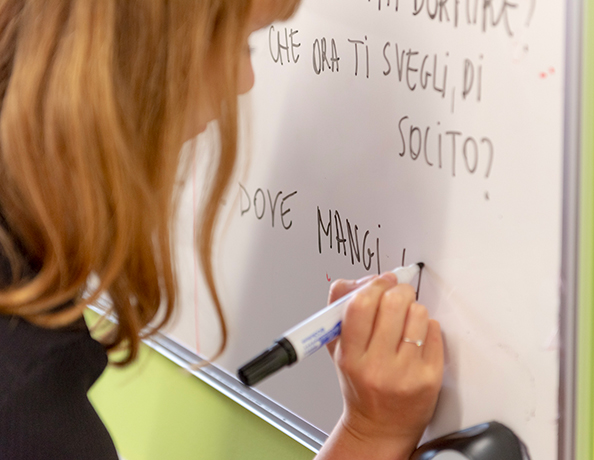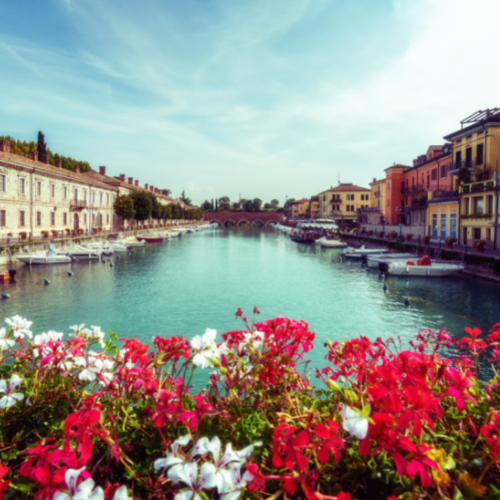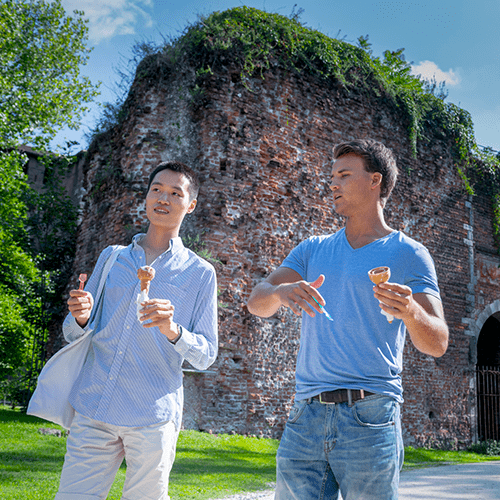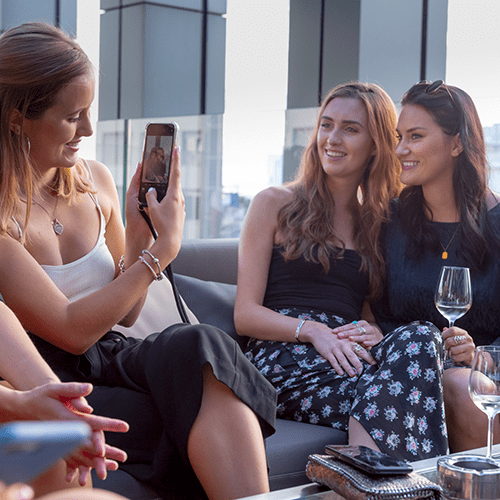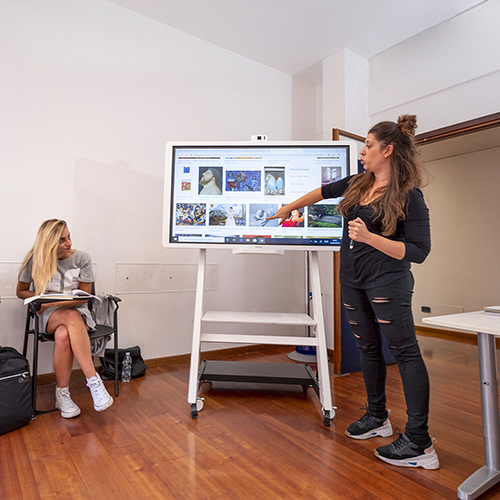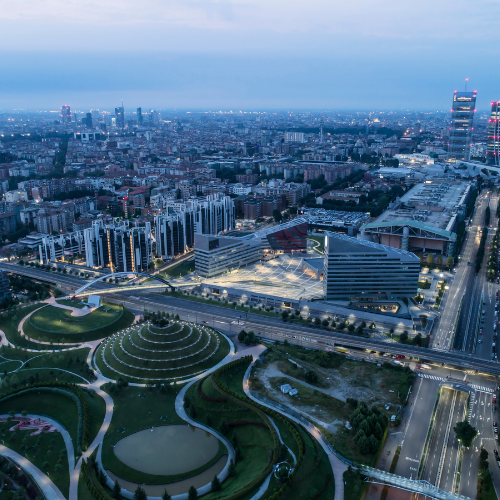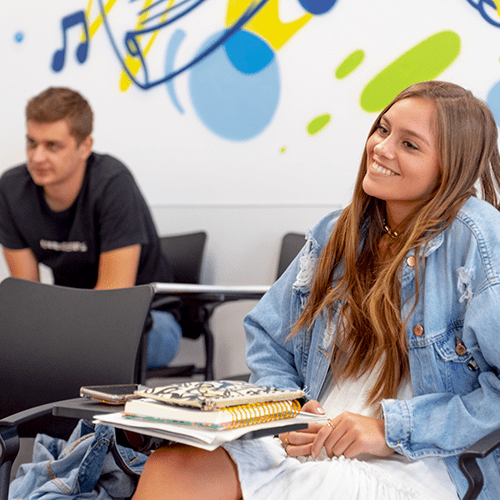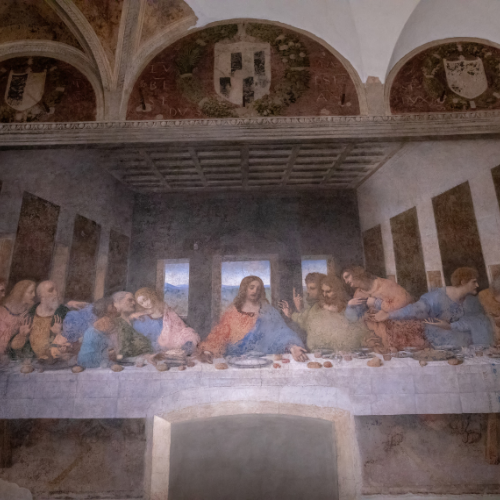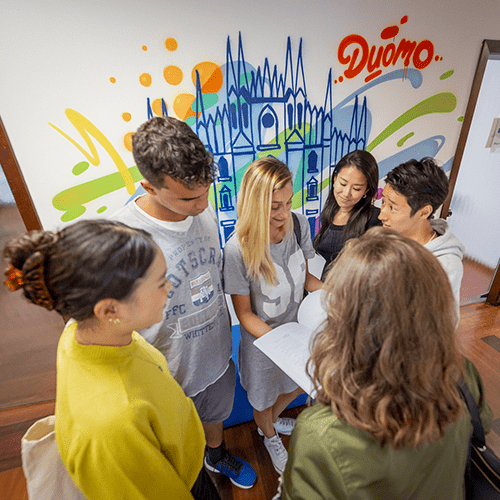 SCUOLA LEONARDO DA VINCI MILAN
Officially authorized by the Italian Ministry of Education.
Company Name: Scuola Leonardo da Vinci Milano srl
VAT Number: IT04484970969
Address: Corso di Porta Vigentina, 35 IT - 20122, Milan, Italia
Telephone: (+39) 02-8324.1002 - Fax: (+39) 02-8942.5256
Whatsapp: +393207482179
Messenger: scuolaleonardomilan
email: This email address is being protected from spambots. You need JavaScript enabled to view it.
Map: Google Map - Contact: click here

Contact Scuola Leonardo da Vinci school in Milan via WhatsApp
CONTACTS:
This email address is being protected from spambots. You need JavaScript enabled to view it. (managing director - languages spoken: English - Español - Srpski)
This email address is being protected from spambots. You need JavaScript enabled to view it. (managing director - languages spoken: English - Français - Srpski)
This email address is being protected from spambots. You need JavaScript enabled to view it. (front office, general enquiries, enrollments - languages spoken: English - Spanish - Russian - French)
This email address is being protected from spambots. You need JavaScript enabled to view it. (housing, accountant, general enquiries - languages spoken: English - German)
This email address is being protected from spambots. You need JavaScript enabled to view it. (front office, general enquiries, enrollments - language spoken: English - Español)
This email address is being protected from spambots. You need JavaScript enabled to view it. (leisure time, social media manager, general enquiries - languages spoken: English - Polish - Russian - Chinese)
This email address is being protected from spambots. You need JavaScript enabled to view it. (didactic director - languages spoken: English, Spanish)
Want to know more? Discover the city of Milan, its history and its cultural life with About Milan: a tourist guide to Milan completely online. Here you will find information about what to do and what to see in Milan.