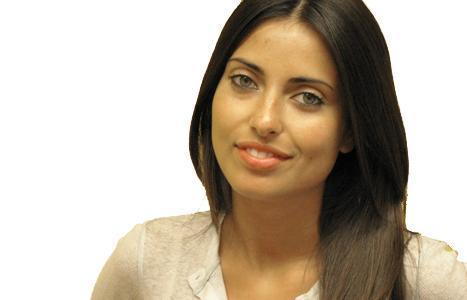 Tüm şubelerimiz dahilinde özel dersler, öğrencinin ihtiyaçlarına göre hazırlanmaktadır. Özel ders talep eden öğrenciler genellikle profesyonel alanda kullanacakları İtalyanca için bu kursu tercih ederler. Kurslar yılın her dönemi öğrencinin uygunluk durumu ve isteğine göre ders saatleri seçilebilir. Özel derslerin yanında öğrenciler, diğer kurslardan öğrencilerle, Leonardo da Vinci Dil Okulu'nun hazırladığı aktiviteler dahilinde tanışma ve sosyalleşme fırsatı yakalarlar.
Aynı seviyedeki 2-3 öğrenci eğer birlikte özel ders almak isterlerse, bu öğrencilere özel dersler konulabilir. Böylece öğrenciler özel ders ücretlerini paylaşmış olurlar
.
ÖĞRENCİ PROFİLİ: İtalyancaya dair belli bir amacı olan, akademide ya da iş hayatında belli bir hedefi olan öğrenciler. Yoğun çalışma temposuyla öğrenciler ihtiyaçları olan amaçları doğrultusunda hedefe ulaştırılırlar.
Bazı Müşterilerimiz:
AFRICAN AIRLINES, AMERICAN EMBASSY, APPLE MACINTOSH, BANCA D'AMERICA E D'ITALIA, BANCA SVIZZERA ITALIANA, BALAIR, BASLER ZEITUNG, BBC LONDON, BERLITZ, BILD, BRIGITTE, CHINA AIRLINES, CIBA GEIGY, CREDIT SUISSE, COCA COLA, COSMOPOLITAN, DAIMLER-CHRYSLER, DANZAS, DEUTSCHE BANK, DEUTSCHE BOTSCHAFT, DEUTSCHE BUNDESBAHN, ELECTROLUX, ERNST & YOUNG, ETIENNE AIGNER, FAO, FERRERO, FRANKFURTER ALLGEMEINE, GOLDWELL, HAKLE AG, HARRODS LONDON, HERALD TRIBUNE, KUWAIT PRETROLEUM, IBEROTEL, IKEA, IKRK, LAL GMBH, LUFTHANSA, MERCEDES BENZ, NORTH AMERICAN COLLEGE, PLAYTEX, PREH GMBH ELECTRONICS, RECONTA, SCHWEIZ HOTELFACHSCHULE LAUSANNE, SIEMENS, SONY, SRG, SWISS. PARLAMENT, SWISSRE, SYSTIME, SWISSAIR, TAGES-ANZEIGER, THE LORD MAYOR OF SYDNEY, TOURIST UNION INTERNATIONAL, TOYOTA, TWA, UBS, UNITED NATIONS ORGANISATION, VOLKSWAGEN, ZÜRICH VERSICHERUNGEN.
Okulumuzda eğitim almış öğrencilerin yorumlarına bir göz atın!
Emma Chamberlain

+ İsim: Emma Chamberlain
+ Ülke: Avustralya
+ Kurs: Özel Ders
Özel ders deneyimim:
"İtalyanca özel dersleri sayesinde İtalyancamı geliştirdim ve üniversite giriş sınavı için hazır hale geldim. Özel dersler sayesinde İtalyanca konusunda kendime güvenim geldi kendimi daha iyi hissediyorum".