LEARN
ITALIAN.
WHEN AND WHERE
YOU PREFER.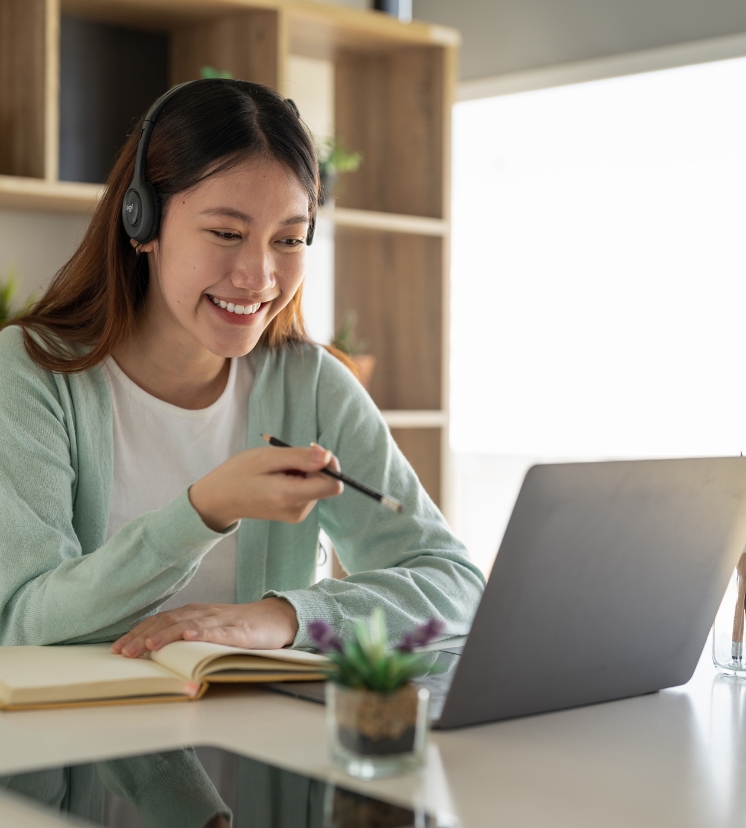 Italian language
ONLINE
courses
Would you like to study Italian with us from the comfort of your own home, spend time in a good company and live an unique italian cultural experience?
Our Italian online courses are designed to adapt to your needs. Have your Italian experience delivered at your own home.
The Leonardo da Vinci School offers online Italian courses meeting all your needs and providing maximum time flexibility. Lessons are held in different bands, both in the morning and in the afternoon (GMT + 2).
The lessons are taught on a professional and free platform.
Contact us to get more information about our online courses
Enroll to our Online Courses and get a discount on registration fee.
Why choose our Italian language ONLINE courses?
No matter what your starting level is, from your first day you will speak Italian in class!
You can meet people from all over the world with a shared interest live online.
Our courses are suitable for both young people and adults of all ages.
AS IN FACE-TO-FACE COURSES
Our highly qualified teachers provide a dynamic and supportive environment for learning.
You only need a broadband internet connection and a computer with a webcam/tablet/smartphone.
OUR TEACHERS ARE ALL ITALIAN NATIVE SPEAKERS
With them you can immerse yourself in the culture and in the true Italian lifestyle. It's like being in Italy, all of us together, anytime!
WATCH THE VIDEOS ABOUT OUR ITALIAN LANGUAGE COURSES ONLINE
Excellent teaching, wonderful teacher, very well prepared, materials excellent. Am doing an online course and have signed up for a second set of lessons. I'm really enjoying meeting the other students form all over the world, the main language we share being Italian. Wish I had done this before :)
Student opinions and reviews about our Italian language online courses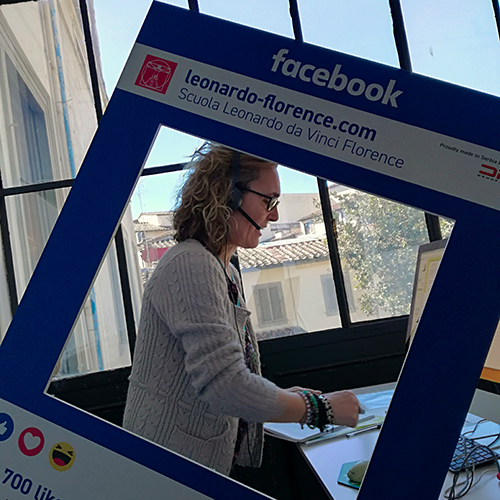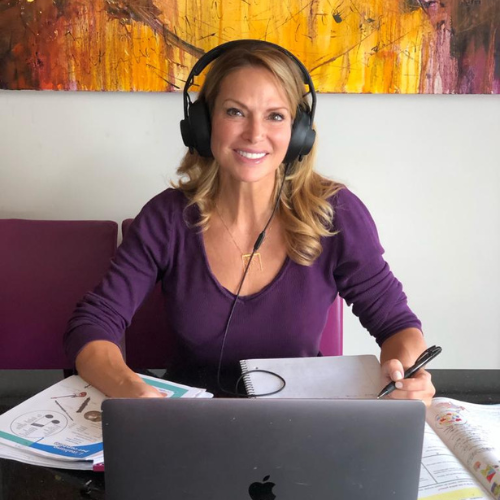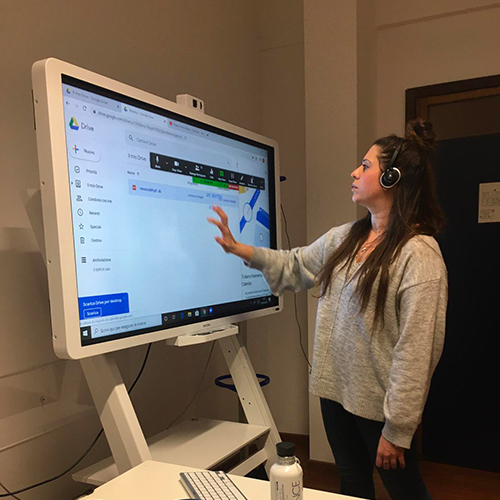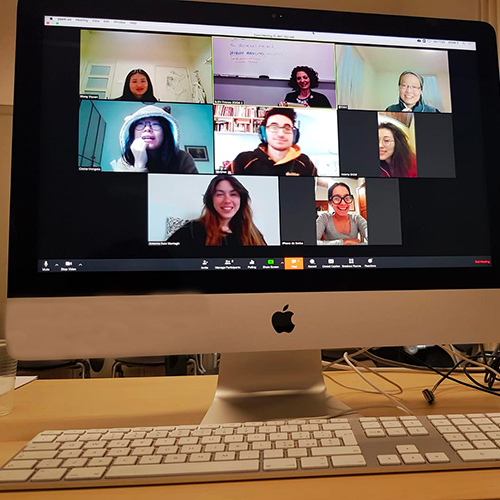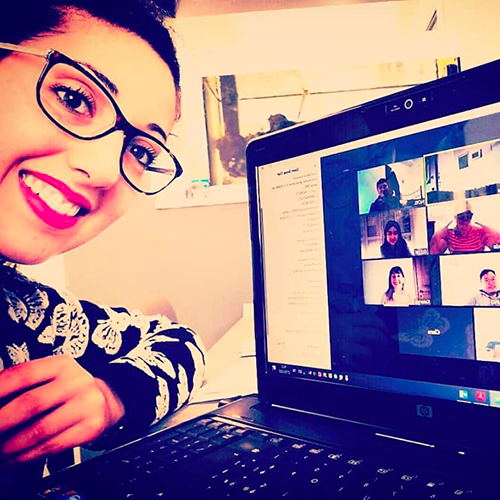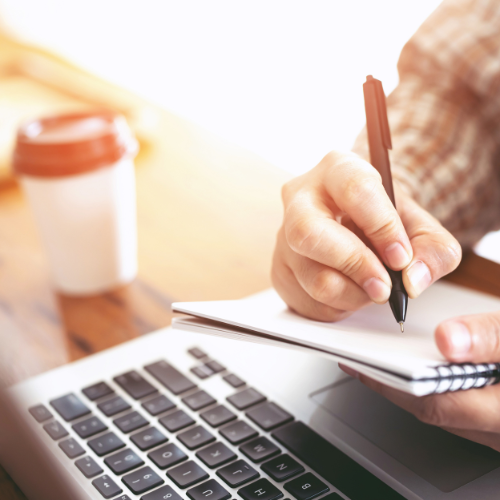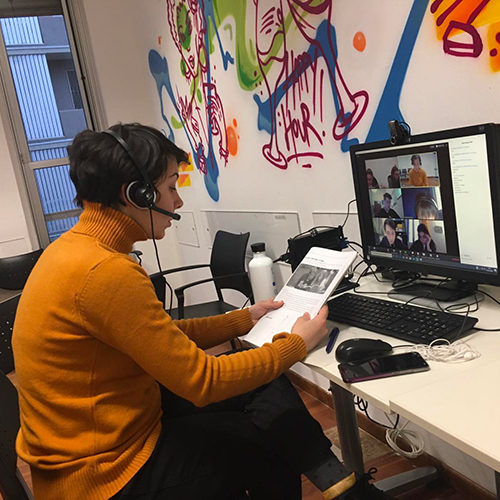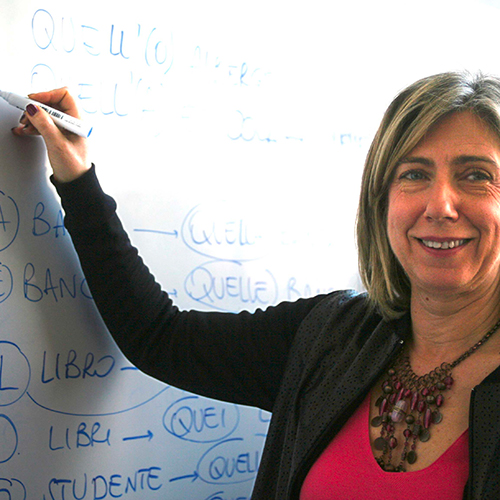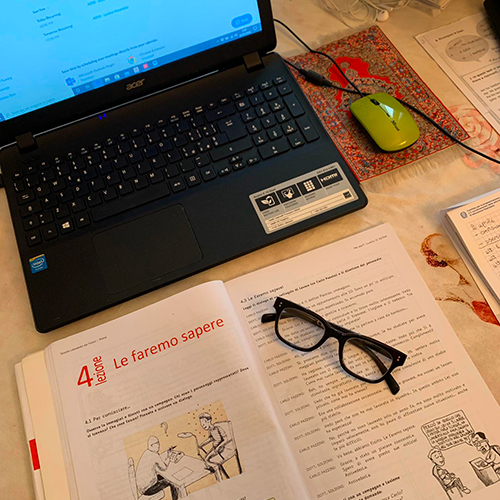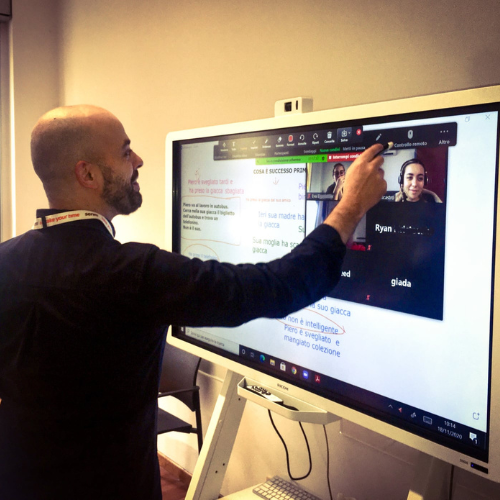 F.A.Q. - Here are the answers to questions you frequently ask
What learning materials do we offer?
Your teacher will provide you with digital materials which are completely free.
In addition, you will have free access to the Google Classroom platform with in-depth review exercises. You will also have unlimited access to online exercises with self-correction.
What do you need before you can take a course
When do the lessons begin?
How many students are in the class?
At what time can I take my lesson?
Will my skill level be available?
How do I find my Italian level?