International Medical Admissions Test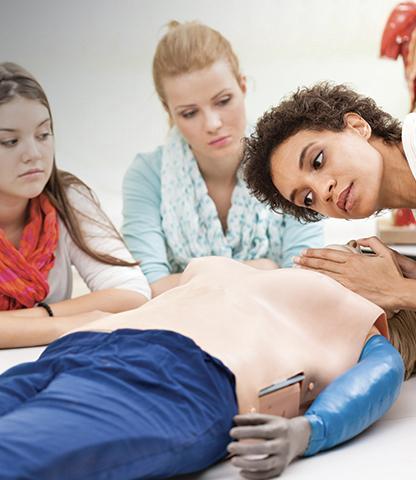 İtalya'da, İngilizce tıp okumak - IMAT (Uluslararası Tıp Kabul Testi) giriş sınavı için hazırlık kursu
İtalyan Üniversitelerinden Bari, Milano, Pavia,Roma La Sapienza, Roma Tor Vergata,
Seconda Università di Napoli, Torino, Padova ve Bologna artık Tıp ve Cerrahi alanında İngilizce lisans eğitimleri sunuyor.
Bu akademik programlara katılabilmek için, başvuru sahiplerinin İtalyan Yüksek Eğitim ve Araştırma Bakanlığı (MIUR) tarafından Cambridge Assessment Admissions Testing Service ile ortaklaşa hazırlanan International Medical Admissions Test, IMAT'ı, geçmesi gerekmektedir.
Scuola Leonardo da Vinci, bir İtalyan Tıp Fakültesine girmek için IMAT'a katılmak isteyen tüm yabancı öğrencilere Milano ve Roma'da, bilimsel ve kritik düşünme beceri temeli sağlamayı amaçlayan özel bir Üniversite Hazırlık Kursu düzenlemektedir.
En az 5 Öğrenci. 5'ten az katılımcı kaydolması halinde ders sayısı azaltılabilir.
3 hafta.
140 ders (her biri 45 dakika)
€ 1.780
Kayıt ücreti: Online kurslar için 30 € / yerinde kurslar için 70 €
MİLANO'DAKİ KURSUN BAŞLANGIÇ TARİHİ:
* 5 - 23 Temmuz arası (ÇEVRİMİÇİ ve YERİNDE)
* 2 - 20 Ağustos arası (YERİNDE)
ROMA'DAKİ KURSUN BAŞLANGIÇ TARİHİ:
* 5 - 23 Temmuz arası (ÇEVRİMİÇİ ve YERİNDE)
* 2 - 20 Ağustos arası (ÇEVRİMİÇİ ve YERİNDE)
Bölüm 1: Mantıksal Akıl Yürütme ve Genel Kültür
Bu bölüm, adayların ileri seviyede eğitim alabilmesi için sahip olması gereken muhakeme ve eleştirel düşünme becerilerini değerlendirecektir.
Bu nedenle IMAT hazırlık kursu, adaylara yeni problemleri çözmeye, bir sonucu tartışmaya ve gerekçelendirmeye veya belirli bir bakış açısını iddia etmeye veya savunmaya dayanan bir dizi pratik ile beceriler kazandırmayı amaçlamaktadır.
Özellikle, Eleştirel Düşünme: sentezleme ve sonuçlara varma, hipotezleri tanımlama, tamamlayıcı testlerin etkisini değerlendirme ve muhakeme hatalarını tespit etme ile ilgilidir.
Bu çalışma alanı, günlük yazı dilini kullanarak akıl yürütmeyi içerir.
Problem Çözme alanında ise, öğrenciler sayısal ve uzamsal becerilerle ilgili sorularla pratik yapacaklardır.
Alıştırmalar üç türden olacaktır: sadece cevabı bulabilmek için gereken bilginin seçilmesi, başka bir deyişle, bir çözüm üretmek için kullanabileceğiniz yöntemi bulmak, ve nihayet farklı bir şekilde sunulan aynı bilgileri tanımlamanın gerektiği durumlarda benzerliği belirlemeyi amaçlayan "alaka bölümü".
Bölüm 2: Bilim temelli bölümler (Biyoloji, Kimya, Fizik ve Matematik)
Bilim temelli bölüm, Biyoloji, Kimya, Fizik ve Matematik konularını kapsayan sorulara odaklanmaktadır.
Öğrenciler, çoktan seçmeli sorular üzerinde pratik yapacak ve 1. bölümde olduğu gibi hem teori hem de pratikle ilgileneceklerdir.
Biyoloji için ana alanlar şunlar olacaktır: canlıların kimyası, yaşamın temeli olarak hücre, biyoenerjetik, üreme ve kalıtım, kalıtım ve çevre, hayvanların ve insanların anatomisi ve fizyolojisi.
Kimya için: maddenin oluşumu, atomun yapısı, elementlerin periyodik tablosu, kimyasal bağ, inorganik kimyanın temelleri, kimyasal reaksiyonlar ve stokiyometri, çözeltiler, oksidasyon ve indirgeme, asitler ve bazlar, organik kimyanın temelleri.
Fizik için: ölçümler, kinematik, dinamik, akışkanlar mekaniği, termodinamik, elektrostatik ve elektrodinamik.
Ve son olarak Matematik için: cebir ve sayısal kümeler, fonksiyonlar, geometri, olasılık ve istatistik.
"Excellent teaching, wonderful teacher, very well prepared, materials excellent. Am doing an online course and have signed up for a second set of lessons. I'm really enjoying meeting the other students form all over the world, the main language we share being Italian. Wish I had done this before :) "
Student opinions and reviews about our Italian language online courses