One-to-one Italian lessons
A tailor-made program for a student is a course of individual Italian lessons. Those who want a course designed to meet their professional or personal needs and at their preferred times, should take this course, which is available at any time of the year and in all of our locations
Individual Italian language lessons are tailored to the individual student's needs and interests: in private Italian language courses the teacher's attention is focused only on the student and his/her learning requirements.
The individual Italian language course allows the student to freely decide on the number and time of the lessons, with a wide range of availability.
For the best results however, we do suggest a minimum of 3 and a maximum of 8 lessons per day.
The private course is ideal for those who need to learn Italian for work or to learn a specific vocabulary relating to a profession, such as business Italian, Italian in the banking sector, Italian for law, medicine or for the fashion world or simply to deepen one's own personal interests in subjects such as art, cinema, literature or Italian history.
The One-to-one Italian language lessons are perfect to combine with the numerous group activities organised by the school, so as to complement the study and to provide periods of socialising, relaxation and interaction in the Italian language.
Individual lessons can also include lunch with your teacher, offering you the possibility to continue learning the Italian language in an everyday life situation.
One-to-one preparation courses for Italian language exams:
Individual preparation lessons for Italian language exams are an excellent idea for those who need to obtain an Italian language diploma: whether it be CILS from the University for Foreigners of Siena or AIL from the Italian Academy of Language. Contact our secretariat for detailed information on the various programmes we offer and on our suggestions about the different levels and preparation methods.
Why: the course is completely personalised and focuses on the student's interests. There is also the possibility of having lunch with the teacher. It is recommended for those who need Italian for professional purposes.
Recommended for: those looking for a quick improvement in his/her language skills, thanks to the continuous practice of the language, the maximum concentration on work and, above all, there is a constant oral exercise. It is also possible to have lunch with the teacher.

Course start dates: any day of the week, but we recommend Monday
Duration: minimum one week
Number of lessons: we suggest a minimum of 3 and a maximum of 8 lessons per day
Levels: all, from beginner (A1) to advanced (C2)
Time: to be agreed with the secretariat
This type of course is also available for two and three students.

Prices: click here
Where can you study Italian with a private course?
Individual Italian courses are offered at all our school locations
Many companies choose the Leonardo da Vinci Schools for the linguistic training of their staff and generally they choose a private Italian language course. Among these:
AFRICAN AIRLINES, AMERICAN EMBASSY, APPLE MACINTOSH, BANCA D'AMERICA E D'ITALIA, BANCA SVIZZERA ITALIANA, BALAIR, BASLER ZEITUNG, BBC LONDON, BERLITZ, BILD, BRIGITTE, CHINA AIRLINES, CIBA GEIGY, CREDIT SUISSE, COCA COLA, COSMOPOLITAN, DAIMLER-CHRYSLER, DANZAS, DEUTSCHE BANK, DEUTSCHE BOTSCHAFT, DEUTSCHE BUNDESBAHN, ELECTROLUX, ERNST & YOUNG, ETIENNE AIGNER, FAO, FERRERO, FRANKFURTER ALLGEMEINE, GOLDWELL, HAKLE AG, HARRODS LONDON, HERALD TRIBUNE, KUWAIT PRETROLEUM, IBEROTEL, IKEA, IKRK, LAL GMBH, LUFTHANSA, MERCEDES BENZ, NORTH AMERICAN COLLEGE, PLAYTEX, PREH GMBH ELECTRONICS, RECONTA, SCHWEIZ HOTELFACHSCHULE LAUSANNE, SIEMENS, SONY, SRG, SWISS. PARLAMENT, SWISSRE, SYSTIME, SWISSAIR, TAGES-ANZEIGER, THE LORD MAYOR OF SYDNEY, TOURIST UNION INTERNATIONAL, TOYOTA, TWA, UBS, UNITED NATIONS ORGANISATION, VOLKSWAGEN, ZÜRICH VERSICHERUNGEN.
INDIVIDUAL LESSONS FOR 2 OR 3 STUDENTS
If two or three students come to Italy together and have the same level of language knowledge, they can choose to have an individual lesson package with the formula of one teacher for two students or one teacher for three students. In this way they benefit from a personalised programme but at an affordable price. To learn more about the individual lesson prices, click here.
"I needed an Italian master in a short time. The additional individual lessons were a great idea and an effective way to put myself to the test and have the chance to ask for more detailed questions"

"The private classes allowed me to perfect my Italian and specifically prepare for the Italian entrance exam for university. I feel very confident and secure as a result of the individual help I received from the private lessons"

"After 3 weeks of course and individual training, I learned many things. In particular, in the individual lessons I rehearsed my knowledge grammar. I particularly liked the environment and the quality of teaching: material, stimulating and qualified teaching, dialogues with teachers, but also congeniality of people"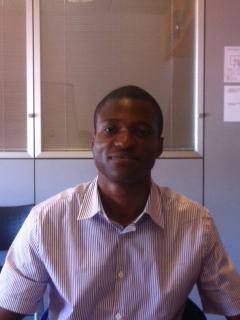 "I took 5 weeks of private lessons and I enjoyed them a lot. Thanks to the lessons, I am more fluent and I speak with less hesitations.

My vocabulary has increased consistently. I got on really well with my teacher, who was ready to adapt the lessons to my needs!"