Privatundervisning i det Italienske Sprog
Et skræddersyet program der er baseret på individuelle lektioner. Til dem der leder efter et kursus der er skræddersyet til deres faglige eller personlige behov, som har foretrukne tidspunkter. Dette kursus kan bookes hele året i alle vores skoler.
Individuelle italienske sproglektioner er skræddersyet til den enkelte elevs behov og interesser: I de private lektioner er lærerens opmærksomhed udelukkende rettet mod den enkelte elev og hans / hendes læringsbehov.
Det individuelle italienske sprogkursus giver frihed til at bestemme antal og tidspunkt uafhængigt og med rigelig tilgængelighed.
For optimal læring foreslår skolen mindst 3 og højst 8 lektioner om dagen.
Den private undervisning er ideel til dem, der har brug for at lære italiensk til arbejdet eller lære et specifikke ordforråd til et bestemt erhverv: italiensk handel, italiensk for bankvirksomheder, italiensk lov, italiensk til medicin, italiensk til mode osv. eller fordybe ens personlige interesser, såsom kunst, film, litteratur eller italiensk historie.
Den italienske sprogundervisning kan kombineres perfekt med de mange gruppearrangementer, der arrangeres af skolen, hvilket gør det muligt at være social med de andre studerende på skolen.
Individuelle lektioner kan også omfatte frokost med din lærer, hvilket giver dig chancen for at fortsætte med at lære det italienske sprog der bruges i hverdagen.
Individuelle forberedelseskurser til italienske sprogeksaminer:
De individuelle lektioner i forberedelsen til de italienske sprogeksaminer er et glimrende valg for dem, der har brug for at få et CILS italiensk eksamensbevis fra universitetet for udlændinge Siena eller AIL fra det italienske sprogakademi. Kontakt vores sekretariat for detaljerede oplysninger om programmerne og forslag til forberedelses niveauer og metoder.
Hvorfor: Kurset er personligt og rettet mod elevens interesser. Mulighed for frokost med din underviser. Meget velegnet til elser der skal forbedre deres italienske til arbejde.
Anbefales til: dem der søger en hurtig forbedring af deres sprogfærdigheder takket være den omfattende praksis af sproget, den maksimale koncentration og frem for alt en konstant sproglig øvelse. Mulighed for frokost med læreren.
Kurser starter: hver dag, vi anbefaler mandag
Varighed: mindst en uge
Lektioner: vi foreslår minimum 3 og højst 8 lektioner om dagen
Niveau: alt, fra nybegynder (A1) til avanceret (C2)
Tid: aftale med sekretariatet
Kursus også tilgængelig for par eller tre studerende.

Priser: klik her

Hvor kan man få Italiensk privatundervisning?
Individuelle italienske kurser tilbydes på alle vores skoler
Mange virksomheder har valgt Leonardo da Vinci-skolen til sproglig uddannelse af deres personale. De fleste har valgt et privat italiensk sprogkursus. Blandt disse:
AFRICAN AIRLINES, AMERICAN EMBASSY, APPLE MACINTOSH, BANCA D'AMERICA E D'ITALIA, BANCA SVIZZERA ITALIANA, BALAIR, BASLER ZEITUNG, BBC LONDON, BERLITZ, BILD, BRIGITTE, CHINA AIRLINES, CIBA GEIGY, CREDIT SUISSE, COCA COLA, COSMOPOLITAN, DAIMLER-CHRYSLER, DANZAS, DEUTSCHE BANK, DEUTSCHE BOTSCHAFT, DEUTSCHE BUNDESBAHN, ELECTROLUX, ERNST & YOUNG, ETIENNE AIGNER, FAO, FERRERO, FRANKFURTER ALLGEMEINE, GOLDWELL, HAKLE AG, HARRODS LONDON, HERALD TRIBUNE, KUWAIT PRETROLEUM, IBEROTEL, IKEA, IKRK, LAL GMBH, LUFTHANSA, MERCEDES BENZ, NORTH AMERICAN COLLEGE, PLAYTEX, PREH GMBH ELECTRONICS, RECONTA, SCHWEIZ HOTELFACHSCHULE LAUSANNE, SIEMENS, SONY, SRG, SWISS. PARLAMENT, SWISSRE, SYSTIME, SWISSAIR, TAGES-ANZEIGER, THE LORD MAYOR OF SYDNEY, TOURIST UNION INTERNATIONAL, TOYOTA, TWA, UBS, UNITED NATIONS ORGANISATION, VOLKSWAGEN, ZÜRICH VERSICHERUNGEN.
INDIVIDUELLE SPROG LEKTIONER TIL 2 ELLER 3 STUDERENDE
Hvis to eller tre studerende rejser sammen og har samme sprogkundskaber, kan de vælge en pakke af individuelle lektioner med en lærer og to studerende eller en lærer og tre studerende. På denne måde vil i kunne drage fordel af et personlig program til en overkommelig pris, for at lære mere om priserne på individuelle lektioner klik her.
"Jeg fandt denne skole på internettet, og jeg anbefaler det stærkt til alle dem, der gerne vil lære eller forbedre deres sprogniveau. Efter 3 ugers kursus og individuelle lektioner lærte jeg rigtig meget især grammatik: Jeg værdsatte skolens miljø og undervisningens kvalitet: passende undervisningsmateriale og stimuli, dialoger med lærere, men også menneskene"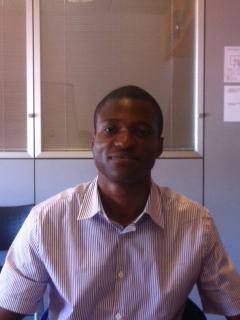 "De private lektioner tillod mig at perfektionere mit italienske og specifikt at forberede mig til den italienske adgangstest til universitetet.

Jeg føler mig meget mere sikker på grund af den individuelle undervisning"

"Jeg havde brug for at mestre det italienske sprog på kort tid. De ekstra individuelle lektioner var derfor en god ide og en effektiv måde at teste mig selv på samt at kunne stille mere detaljerede spørgsmål"

"I took 5 weeks of private lessons and I enjoyed them a lot. Thanks to the lessons, I am more fluent and I speak with less hesitations. My vocabulary has increased consistently. I got on really well with my teacher, who was ready to adapt the lessons to my needs!"