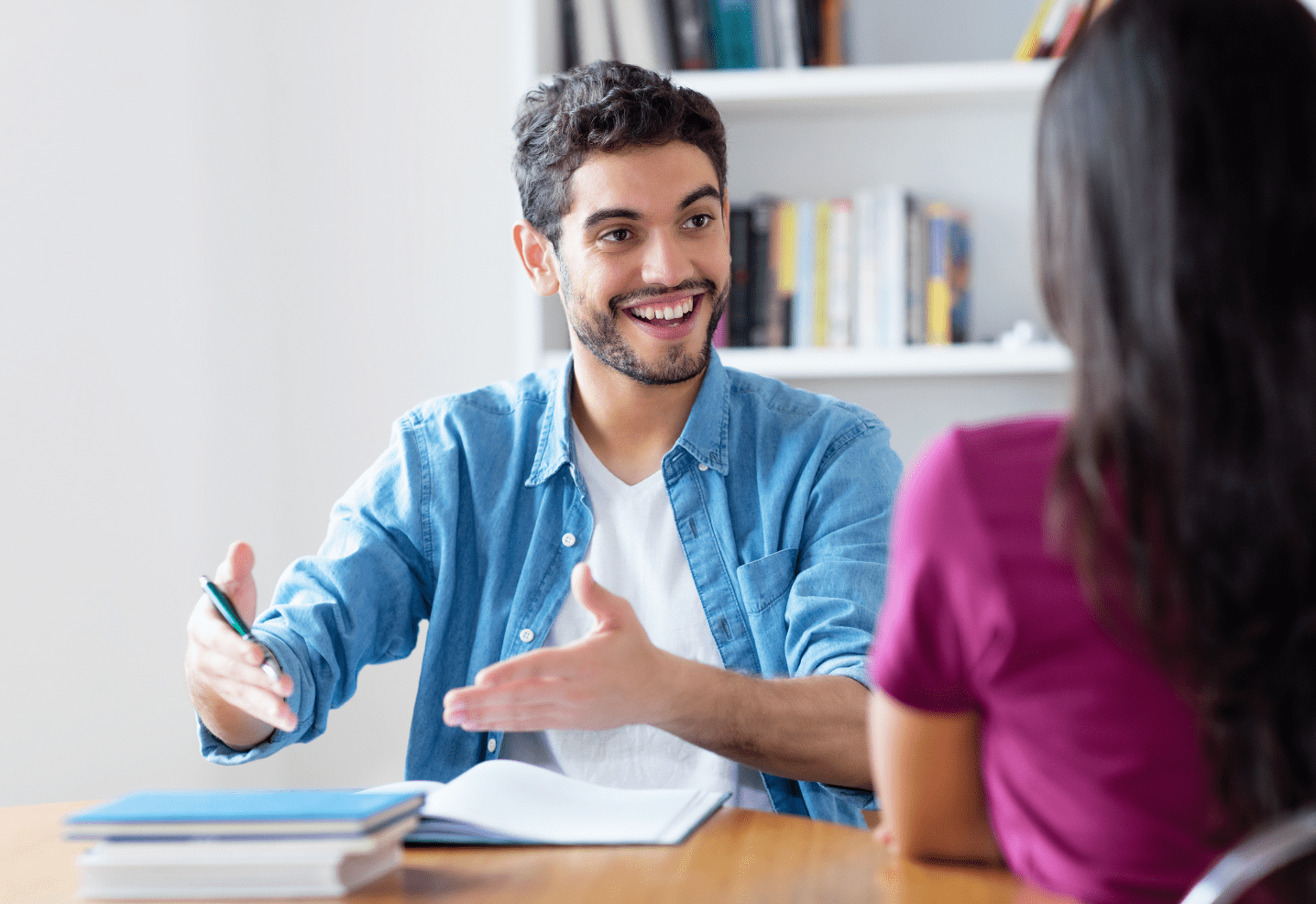 PRIVATE ITALIAN LESSONS IN TURIN
PRIVATE ITALIAN LESSONS IN TURIN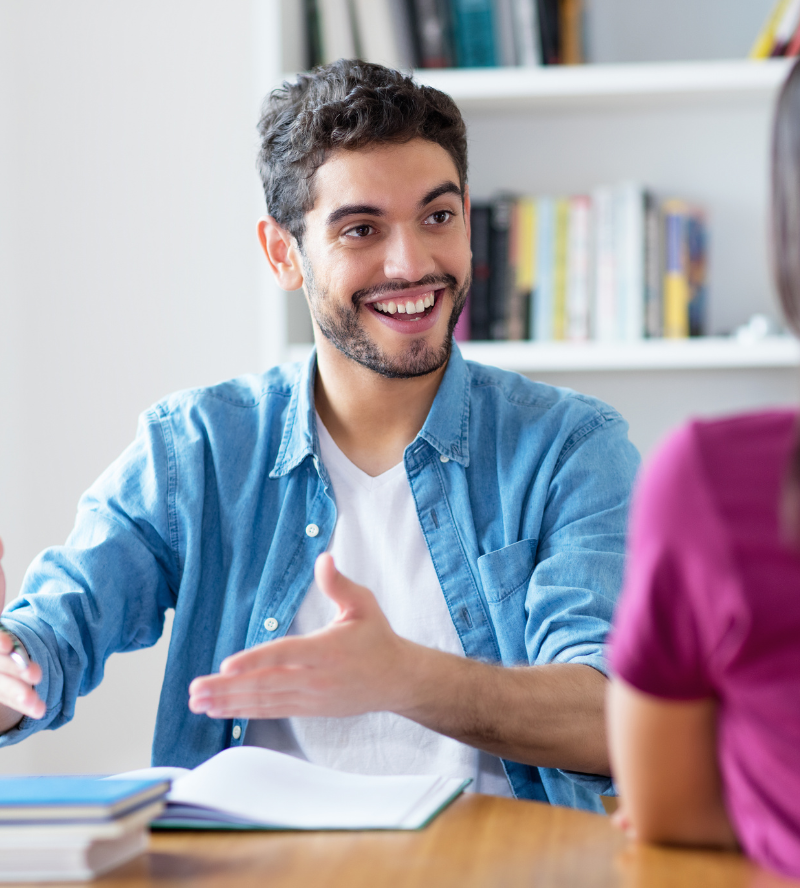 If you work or study in Turin, or if you are looking for a tailored program for you, the individual private course is the ideal option for you.
Private Lessons can be scheduled according to your availability.
Individual Italian lessons are ideal for students who want an intensive learning experience, especially for those who wish to make the best use of a short-term stay.
Whether the student needs a one-on-one review of academic Italian, a short course in business Italian, or help in specialized areas of vocabulary, our highly experienced teachers are prepared to meet the student's needs.
In these Italian language private classes in Turin (one student and one teacher), you can concentrate on any specific areas of need, whether they be grammar, vocabulary, or assistance reading or writing Italian.
Italian private lessons can also be added to our group lessons, giving you the pleasure of learning with a group and the invaluable one-on-one assistance of a professional educator.
When you enroll, you will respond to a questionnaire to articulate your particular learning goals. Your teacher will design the format of our course around your specific areas of interest. There is no quicker and better way to reach your learning goals!
Course start dates: any day of the week, but we recommend Monday
Duration: minimum one week
Number of lessons: we suggest a minimum of 3 and a maximum of 8 lessons per day
Levels: all, from beginner (A1) to advanced (C2)
Time: to be agreed with the secretariat
This type of course is also available for two and three students.
WHY CHOOSE AN INDIVIDUAL COURSE
One-to-one Italian lessons in Florence are completely personalized and focused on the student's interests. There is also the possibility of having lunch with the teacher.
It is recommended for those who need Italian for professional purposes.
INDIVIDUAL LESSONS FOR 2 OR 3 STUDENTS
If two or three students come to Italy together and have the same level of language knowledge, they can choose to have an individual lesson package with the formula of one teacher for two students or one teacher for three students. In this way they benefit from a personalized program but at an affordable price.
Scuola Leonardo da Vinci - Italian language schools in Italy

Duration
PRICES: 1 WEEK - 
3 lessons per day
ADDITIONAL LESSON Prices
Lunch with teacher, PER DAY
Ask for More Information | Online Price Calculator | Enroll now
One-To-One (1 student)
€ 750
€ 50
€ 80
Two-To-One (2 students)
€ 975
€ 65
€ 120
Three-To-One (3 students)
€ 1.200
€ 80
€ 160
Four-To-One (4 students)
€ 1.475
€ 95
€ 200
Short Description and Note

Min. enrollment: one week and 3 lessons per day
Two-to-One-Course, Three-to-One-Course and Four-To-One courses: similar knowledge of the Italian language of the participants requested.
On request, every private tuition combination can be organized to include lunch with the teacher. Costs for lunch do not include language lessons.
These courses can be started on any working day of the year; however, we suggest beginning on Mondays.
Private lessons during weekends and the weeks of Christmas and New Year only on request and at special rates
A €70 enrollment fee valid for 12 months must be paid for any enrollment.

Course centers

Many companies choose the Leonardo da Vinci Schools for the linguistic training of their staff and generally they choose a private Italian language course. Among these:
AFRICAN AIRLINES, AMERICAN EMBASSY, APPLE MACINTOSH, BANCA D'AMERICA E D'ITALIA, BANCA SVIZZERA ITALIANA, BALAIR, BASLER ZEITUNG, BBC LONDON, BERLITZ, BILD, BRIGITTE, CHINA AIRLINES, CIBA GEIGY, CREDIT SUISSE, COCA COLA, COSMOPOLITAN, DAIMLER-CHRYSLER, DANZAS, DEUTSCHE BANK, DEUTSCHE BOTSCHAFT, DEUTSCHE BUNDESBAHN, ELECTROLUX, ERNST & YOUNG, ETIENNE AIGNER, FAO, FERRERO, FRANKFURTER ALLGEMEINE, GOLDWELL, HAKLE AG, HARRODS LONDON, HERALD TRIBUNE, KUWAIT PRETROLEUM, IBEROTEL, IKEA, IKRK, LAL GMBH, LUFTHANSA, MERCEDES BENZ, NORTH AMERICAN COLLEGE, PLAYTEX, PREH GMBH ELECTRONICS, RECONTA, SCHWEIZ HOTELFACHSCHULE LAUSANNE, SIEMENS, SONY, SRG, SWISS. PARLAMENT, SWISSRE, SYSTIME, SWISSAIR, TAGES-ANZEIGER, THE LORD MAYOR OF SYDNEY, TOURIST UNION INTERNATIONAL, TOYOTA, TWA, UBS, UNITED NATIONS ORGANISATION, VOLKSWAGEN, ZÜRICH VERSICHERUNGEN.