SUMMARY
Duration: 12 weeks
Lessons: 240 of Italian language + 30 of Creative Arts
Dates: click here
Prices: click here
Requirements: B1 Italian language level for Art and Design Courses
More information: click here
To enroll: click here
A special program, combining Italian learning with Courses in Arts and Design.
Scuola Leonardo da Vinci® Milan in collaboration with NABA Academy of Fine Arts offers a new special program, combining Italian language and a wide range of amateur and professional courses in several Arts and Design fields. The course is suitable to all students wishing to improve their language ability and experience first-hand one or more specific branches of Creative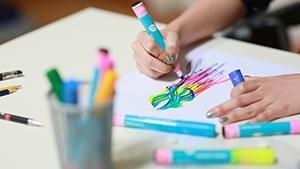 Arts from the following areas:
Visual Arts
Graphic and Web Design
Fashion
Design
The Creative Arts program has fix starting dates and is held twice a year in Fall and Spring Semesters. The duration of each program is 12 weeks. During this period, the student will attend a 240 lesson Intensive Italian language course, 4 lessons per day, from Monday to Friday and a Creative Arts course of his/her choice. Creative Art courses are held once a week for a total of 30 hours, in the evening or on Saturdays.
All courses combine theory and practice, and are oriented either to a professional or amateur focus.