NEWS FROM SCUOLALEONARDO.COM

Happy birthday Scuola Leonardo da Vinci Milan!!
Join us and let's celebrate together our 10th anniversary. A rich calendar of activities, not to missed !! Open the door....

Give a course of Italian language!
Gift certificate of the School Leonardo da Vinci, for those who are looking for a special gift....
Read more about it.


Give an Italian language course as a Christmas present
!
Scuola Leonardo da Vinci suggests you an original present:
Make of the Italian language course in Italy a unique Christmas gift
! We will send you a personalized voucher with your name and the name of the person who will receive the present!
Or if you want to come to Italy for Christmas, take a look to our
Christmas Course
offered by our Italian language school in Milan.
---

Spend the Advent season with us!
While you are waiting for Christmas to begin and for Santa Claus to arrive, we have thought of creating a real
Advent Calendar
, where you can find news, surprises and wishes every day.
Open one window each day and find out what we have prepared for you!
Find our it here:
http://advent-calendar.scuolaleonardo.com/

Part time Course in Rome
!
From November 18th 2013 the Part Time course will be available in our School in Rome!
Click here
for more information or
contact the school
.


Italian language lessons on Skype
!
We offer customized Italian lessons on Skype to facilitate the learning experience of those students who are not able to attend lessons in our school...
Read more about it
.


Download Scuola Leonardo da Vinci's brochure
!
Find all the details about our Italian language courses: programs, dates, prices.
Discover how to experience an unforgettable study abroad program.

New from 2014:
New dates and price for our Italian language courses 2014 are available!

New from 2013:
A brand-new course: Italian Tour! The best way to learn Italian and travel around Italy studying in 2 or more different cities (Florence, Milan, Rome and Siena)!


Siena with gusto! A new course designed for people who wish to combine their study of Italian language with the tastes of local traditional food. For one week, participants will take Italian language lessons every morning and, in the afternoon, they will have the chance to taste Siena's special cuisine.
New dates and prices for our Italian language courses 2013 are available!

New from 2012: in Siena, there will be a maximum of 10 participants per class!
New dates and prices for our Italian language courses 2012 are available!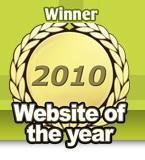 Scuola Leonardo da Vinci: website of the year!
With our great surprise we found out that we've been elected WEBSITE OF THE YEAR in Educational category!
Surprise since we even didn't know that we had been mentioned!!
Thanks to all the people who voted for us! See: http://www.sitowebdellanno.it/
Florence school
Milan school
Rome school
Siena school
Viareggio school
Sport and Leisure
Language Travel

Tuition / Diplomas
Credits / Grants
Scholarships

Test Your Italian

Why Us!
Student Opinions
Guestbook
Photo Gallery

F.A.Q.

Language Partners
Links