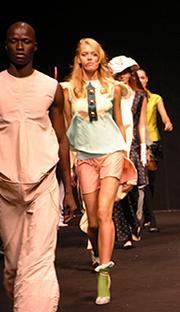 During this course, you will have the opportunity to study the different elements that make Italian fashion and its history so important.
In the first two weeks, you will have 4 professional Italian lessons a day with specific terms and vocabulary, in addition to a day of lessons with a professional who works in the fashion world.
The following week, the language course is dedicated to visiting showrooms, catwalks and exhibitions that take place in Milan in certain periods like 'Male Fashion Week', 'Female Fashion Week' and 'Advanced Fashion Collections'.
PROGRAMMA
Settimana 1:
Presentazione del corso e progetto "La Fashion-Design High Street di Milano";
cosa sono le tendenze e come si suddividono;
la moda a Milano e lo stile High Street;
chi crea la moda, la creatività ereditata e i nuovi stilisti;
chi sono i consumatori dell'industria della moda;
le settimane internazionali della moda a Londra, Parigi, New York, Sao Paulo, Tokyo, Stoccolma;
il calendario tecnico e le tabelle di Marcia dell'industria della moda;
presentazione del progetto: descrivi l'High Street Design di Milano. Fotografa e descrivi i momenti più significativi, gli stili e I look che meglio definiscono la moda High Street di Milano. Descrivi il mondo della moda milanese attraverso le foto dei suoi principali protagonisti;
l'importanza delle sfilate di moda a Milano;
siti web che riportano dati e info sulle sfilate di moda.
Settimana 2:
il ruolo dell'acquirente;
differenza tra il concept store, le boutique monobrand e i centri commerciali;
l'importanza della vetrina del negozio;
i gruppi editoriali italiani e il ruolo del giornalista di moda.


VISITE GUIDATE
Le vetrine dei negozi del cosiddetto Quadrilatero della Moda di Milano. Visita alle più importanti boutique monobrand. Gli studenti scatteranno foto delle vetrine dei negozi e identificheranno gli stili più importanti.
Visita agli show room di CLASS, Guitar Show room/Maximilian Linz, ecc.
Fiere, eventi e sfilate di moda;
Visite alle boutique multibrand: Biffi Milano, Corso Como 10, Antonia, i grandi magazzini La Rinascente.
Visite alle food and design boutique: : Venchi cioccolato, Raw, i design store di Via Durini
Verifica e valutazione finale dei progetti.

Read about the experiences of our students!
The experience of Daniela Azevedo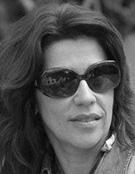 + Name: Daniela Azevedo
+ Country: Brasil
+ Course: History of Fashion
My experience with the course History of Fashion in Milan:
"Last October, I attended a fashion course with the teacher Valeria Battel, I would like to thank you for your teacher's quality and competence. Valeria is a fashion expert and has also an excellent teaching method. The days I spent with you were very pleasant. At the end of the course I realized that I was really into the fashion world! Many thanks to everyone, especially Valeria Battel."