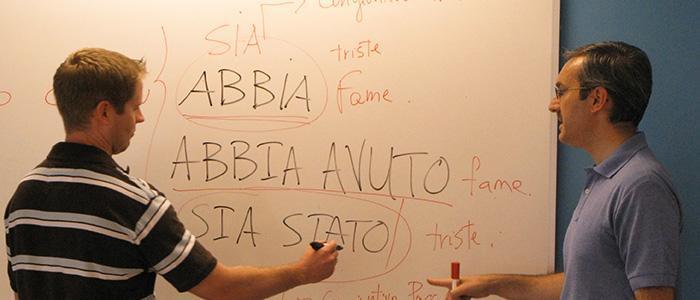 Our courses are designed to respond more to general needs and problems, than to specific issues and have diverse learning objectives.The courses are subdivided into 6 ability levels, from beginner (A1) to advanced (C2), according to an assessment system validated by the European Council.
The plus 5 or plus 10 courses allow the student to learn in two different ways: on one hand there's studying in group, where you can benefit from the communicative dynamics, learning together with others, in a group of a maximum of 14 students. On the other hand, you can also follow a personalized and intensive study program taking advantage of the expertise and attention offered by a private lesson.
For those who have a high level of knowledge of the Italian language, private lessons are ideal to learn in depth about the culture of Italy, its history and the lifestyles of the Italian people.
If, on the other hand, you are preparing to do an Italian language certificate exam, a university test, or an important work interview; with the reinforcement and in-depth learning offered by private lessons, you will certainly succeed and reach your goals.
Our staff are always available to help to organize extracurricular activities during your stay: guided museum visits, monument and church visits, tastings, lessons on various Italian topics (e.g. cinema, literature, opera, or food) and visits around the city.
Here are our city by city programs.
RECOMMENDED FOR: those students who want to add one or two private lessons to the regular ones, for a deeper insight. Along with your teacher, you can also create your own program, adjusting it to your own professional or personal needs.
Study Italian in Italy - Ask for information
Read about the experiences of our students!
The experience of Amy Coffey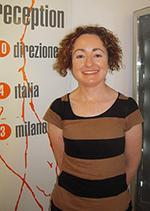 + Name: Amy Coffey
+ Country: Ireland
+ Course: Super Intensive Plus-5
My experience withSuper Intensive plus-5 Italian language courseinMilan:
"I liked so much the Leonardo Da Vinci school, because teachers are really good, classes are modern, lessons are interesting, there are several people in class and since the school is located inside the Belle Arti University of Milan, there is a great and creative atmosphere around the school".
The experience of Felix Pesce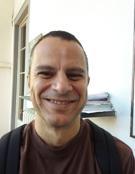 + Name: Felix Pesce
+ Country: USA
+ Course: Super Intensive Plus-5
My experience with the course Super Intensive Italian language course plus 5 in Florence:
"Scuola Leonardo da Vinci is very good! I learned many things from the teachers here. They are always ready to help me when I need it."
The experience of Tsuyoshi Harada

+ Name: Tsuyoshi Harada
+ Country: Japan
+ Course: Intensive Plus-10
My experience with the Italian language Intensive plus-10 course in Florence:
"Since I needed to know Italian language for my job, I chose the Intensive PLUS-10. The reason to attend private lessons was to allow me to communicate in a better way and as quickly as possible"