General Courses
Long term Courses
Professional Courses
Private Tuition
Academic School Year
Exam Courses
Teacher Courses

Art, Fashion & Design
Cultural Courses
Music Courses

Christmas Course: Italian language & traditions
Junior Summer Camp

Dates & Prices
Accommodation
Transfer
Order Info
Application Form

Sitemap
Languages




LEARN ITALIAN IN FLORENCE
Italian Language School in Florence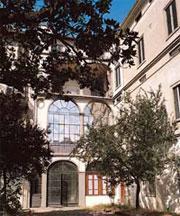 The Scuola Leonardo da Vinci is situated in a beautiful historical palazzo with a magnificent view of the Cathedral. Located in the heart of downtown Florence, you may reach the most famous sights in a few minutes' walk.

Our school in Florence occupies an entire 3 floor building and has 15 spacious and luminous classrooms. The ground floor is dedicated to the recreational area where you can read the newspapers, have a coffee with your fellow students or do your homework. At the first floor you can find the classrooms, the secretary office, the multimedia classroom and the free internet point.



Checkout for our videos on YouTube to discover more about Italy, about learning Italian in Italy and about our school centers in Florence, Milan, Rome and Siena.
Learn more about our Italian Language school in Florence:
Our Guarantees
We respond to your questions and bookings within 24 hours on working days.
A maximum of 12 students per group for all group language courses.
You can always extend your course during your stay without any extra administrative costs.
We guarantee that all students who have studied for 3 consecutive months (12 weeks) in our school will be able to apply for the DILI intermediate exam of the Accademia Italiana di Lingua. They will be able to apply for the DALI advanced exam after 6 months of consecutive studies.
Our school is certfied for security standards and for access for the disabled.
Students are insured against any injury they may experience inside the school building, during the activities organised by the school and during their way to school.
Our school can provide general medical and dental assistance with English-speaking doctors.
Student Services
The school secretary is at the service of students for every information. The students can see the secretary whenever they need some extra help.
On your first course day, you receive a Scuola Leonardo da Vinci student card with which you receive discounts in various restaurants, discos, internet cafés, sports facilities, etc.
We offer a pick-up service from train stations and airports. You only need to inform us one week in advance of your arrival time and place (and flight or train number).
Help and advice in case of illness.
Common room where you can meet with your fellow students.
Free Internet access.
Public telephone and Email facilities.
Free receipt of faxes and emails. Faxes can also be sent from the school for a fee.
Founded in 1977, we have years of experience and specialise in teaching Italian in Italy
School located in the city center
Our Italian School in Florence has obtained the International quality assurance Certificate ISO 9001:2000, as a quality school of Italian language for foreigners, and has regular inspections to ensure that high standards are maintained.
Free Internet access for our students.
Equipped for handicapped students
Friendly and helpful staff that give personal attention to each student
Professional and young teachers all of whom have studied at the University level and who have been specially trained in teaching Italian to foreigners
Italian at every level, all year round
Small study groups
After 1, 3 or 6 months the AIL-exam "Firenze" (Accademia Italiana di Lingua) DELI A2/DILI B1/DILC B1/DILI B2/DALI C1/DALC C1 can be taken.
A whole range of activities offered for students to gain insight into the Italian culture
Variety of students from over 50 countries study at our Scuola Leonardo da Vinci school.
School Association membership
AIL - Accademia Italiana di Lingua (Diplomas "Firenze")
ASILS - Association of language schools of Italian as a foreign language
ELITE - European Federation of Associations for Teaching Mother Tongues
FIYTO - Federation of International Youth Travel Orgaisations
ALTO - Association of Language Travel Organisations
Recognised certificates
Diploma "Firenze" DELI A2 - AIL (elementary)
Diploma "Firenze" DILI B1 - AIL (intermediate)
Diploma "Firenze" DILC B1 - AIL (commercial intermediate)
Diploma "Firenze" DILI B2 - AIL (intermediate)
Diploma "Firenze" DALI C1 - AIL (advanced)
Diploma "Firenze" DALC C1 - AIL (commercial advanced)
Recognitions / Study Grants / Credits
The Scuola Leonardo da Vinci school in Florence is recognized
by the following US Universities (with undergraduate credits):
California State University, Sacramento
Camino College
University of Colorado at Denver
Glendale Community College
Los Angeles Community College District
City College of San Francisco
San Francisco State University
Tahoe Community College
State University of New York at New Paltz
Our school collaborate with the Edgewood College (Madison, WI) and the Santa Barbara City College, whereby students registering with us may receive credits at those colleges. Since Edgewood College and Santa Barbara City College are higher educational institutions fully accredited in the United States, these credits will normally be transferable to most American colleges and universities.
JOIN NOW OUR COMMUNITIES
SKYPE CONTACT ITALIAN LANGUAGE SCHOOLS LEONARDO DA VINCI:
Marketing Office
Skype name: scuolaleonardodavinci

DISCLAIMER
: Sometimes skype can have some problems displaying the user skype status. If you can't read the skype status, try to call us during the office working time (10-18 Rome local time zone - GMT+1): we will answer you! If you want to be "skyped" by our marketing office, please fill in our
skype contact form
Florence school:


Marco Ristori (front office, general enquiries, enrollments)


Geraldine Villiger (front office, general enquiries, enrollments)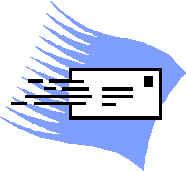 Searching for additional information?
We provide all information on-line, but we also send you our brochure on request. View our useful information and prepare with us your italian language travel vacation.
Florence school
Milan school
Rome school
Siena school
Viareggio school
Sport and Leisure
Language Travel

Tuition / Diplomas
Credits / Grants
Scholarships

Test Your Italian

Why Us!
Student Opinions
Guestbook
Photo Gallery

F.A.Q.

Language Partners
Links