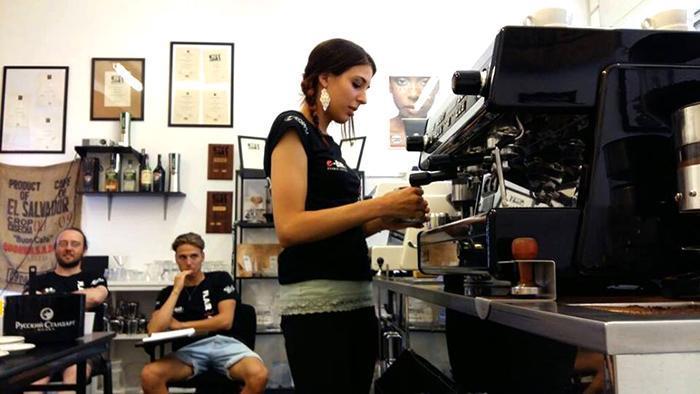 Program that will leed you on the professional pathway to become coffee and latte art expert!
SUMMARY
Duration: minimum 6 weeks; Italian language course duration is unlimited
Level: min. Intermediate B1
Lessons: 80 language lessons + 40 or 60 coffee making lessons
Dates: courses start every first Monday of the month
Prices: click here
More information: click here
To enroll: click here
School: Milan
In collaboration with Flair Academy

These courses are specifically thought for coffee lovers, amatures or professionals, owners or employees of a bar, cafeteria or coffee shop.
The aim of these programs is to provide the techniques for the proper preparation of espresso (as well as other methods of extraction), cappuccino and other coffee based drinks.
The course combines theoretical teaching and practical training. A particular care is given to technical aspects and decoration.
ITALIAN LANGUAGE LESSONS
Intensive 20 lessons per week Italian language course of a minimum duration of 4 weeks will prepare the students to reach a necessary level to participate to the professional coffee making program. For beginners and elementary level students a longer Italian language course is required.
OUR PARTNER: FLAIR ACADEMY
Flair Academy is a professional school for barman and coffe making experts. It is formed by a team of experts - Italian and international - which operate in the field of beverage. School facilities are new and very well equipped. The school is situated in the fantastic area of 'Porta Garibaldi', the new fashion and industrial district of Milan. It is connected to Scuola Leonardo da Vinci Milano by direct metro.