ITALIAN CULTURAL COURSES
At the Leonardo da Vinci schools you can do more than just learn Italian. In addition to our language courses, we offer courses that help you become acquainted with Italian culture while providing extra time to socialize with other students.
HISTORY OF ITALIAN ART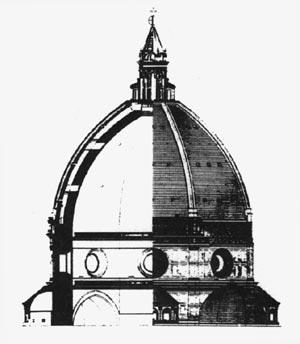 Starting dates:
every week
Duration:
2 weeks
Lessons:
12 in 2 weeks
Tuition:
2nd ability level and above
Dates and Prices
Are you fascinated by Italy's magnificent cultural works? Our course on the History of Italian Art will enable you to understand its history and social background. The course is designed to show, by means of slides and guided visits, the development of art in Italy in relation to the rest of Europe and offers you an introduction to the most important artistic styles.
Read more about the History of Italian art programs in Florence, Rome, Milan and Siena.

ITALIAN CUISINE - CULINARY ARTS FOR
AMATEURS AND PROFESSIONALS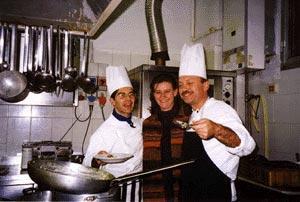 Starting dates:
every week
Duration:
1 week, extendable
Lessons:
1 meeting of approx. 3 hours
Tuition:
all 6 ability levels
Prices:
Please click here
Would you like to be able to cook Italian food at home? Our cooking course will enable you to prepare typical Italian meals and to learn recipes from the various regions of Italy. The course is based one meeting of approx. 3 hours a week and shaped for all potential participants, also for the novice who is interested in learning about cooking.

During each lesson the students prepare and cook a different complete menu which consists of typical dishes of Italian cuisine in the tradition of genuine simplicity. At the beginning of each lesson the teacher explains the menu of the day and distributes the work. During the preparation and the cooking of the food, the teacher demonstrates, explains and gives valuable hints and tips. The students prepare the table and dine together. Each student or pair of students presents and serves to the others the dish they have prepared.

This course is organized in such a way that the students can experience with their own hands the way of cooking in the Italian style. Participants receive a recipe book including a vocabulary in several languages.

In addition to our Culinary Arts for Amateurs, our schools offer special cooking courses for professionals. In Rome, we collaborate with one of the biggest names of Italian and International cuisine, the "Gambero Rosso" culinary arts school. Every month, the school organizes stages and special programme courses which treat specific subjects like: culinary tradition of Val Pusteria, the Traditional Roman cuisine, menus for special holidays, etc.
ITALIAN WINES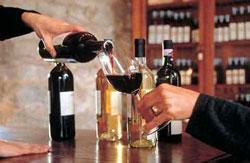 Starting dates:
every week
Duration:
2 or 4 weeks
Lessons:
1 meeting of approx. 3 hours per week; 2 evenings in 2 weeks or 4 evenings in 4 weeks
Tuition:
2nd ability level and above
Dates and Prices
Did you know that Italy is the largest producer of selected wines? Our wine course gives you an introduction to the art of grape cultivation, processing and storing of the most well-known Italian wines. The practical part consists of wine tasting which will allow you to get to know the wines from the different regions of Italy. When possible we will organise a visit to a renowned wine-cellar.
Program topics: How to read the etiquette of an Italian wine bottle; Classification of the Italian wines (house wine or denomination of origin, D.O.C. and D.O.C.G.); The traditional techniques of cultivation, fermentation and aging used in Italy; Wine tasting and terminology; The wine production in Italy and its consumption; New, non traditional wines; The products of Tuscany, the north-western region (Piedmont), the north-eastern region (Friuli, Sud-Tyrol) and the other regions, especially of the central and southern area of the peninsula.
During the course 24 quality wines will be presented and tasted. Maps will be shown and illustrated material handed out (statistics, charts, descriptions etc.). Other subjects will be discussed too, such as the combination of food and wine and the comparison with foreign products.


Download Scuola Leonardo da Vinci's brochure
!
Find all the details about our Italian language courses: programs, dates, prices.
Discover how to experience an unforgettable study abroad program.
Florence school
Milan school
Rome school
Siena school
Viareggio school
Sport and Leisure
Language Travel

Tuition / Diplomas
Credits / Grants
Scholarships

Test Your Italian

Why Us!
Student Opinions
Guestbook
Photo Gallery

F.A.Q.

Language Partners
Links