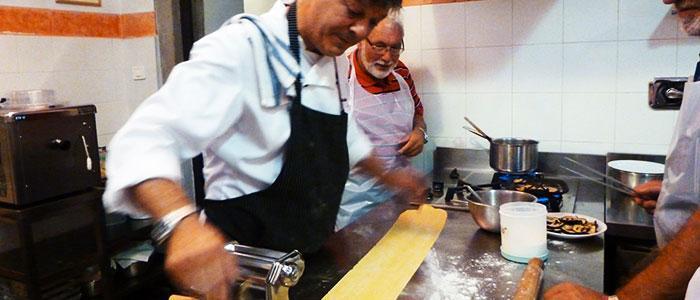 The course is based one meeting of approx. 3 hours a week and shaped for all potential participants, also for the novice who is interested in learning about cooking.
During each lesson the students prepare and cook a different complete menu which consists of typical dishes of Italian cuisine in the tradition of genuine simplicity. At the beginning of each lesson the teacher explains the menu of the day and distributes the work. During the preparation and the cooking of the food, the teacher demonstrates, explains and gives valuable hints and tips. The students prepare the table and dine together. Each student or pair of students presents and serves to the others the dish they have prepared.
This course is organized in such a way that the students can experience with their own hands the way of cooking in the Italian style. Participants receive a recipe book including a vocabulary in several languages.
In addition to our Culinary Arts for Amateurs, our schools offer special cooking courses for professionals. In Rome, we collaborate with one of the biggest names of Italian and International cuisine, the "Gambero Rosso" culinary arts school. Every month, the school organizes stages and special programme courses which treat specific subjects like: culinary tradition of Val Pusteria, the Traditional Roman cuisine, menus for special holidays, etc..
Read about the experiences of our students!
The experience of Chie Ko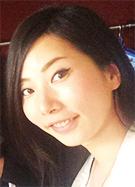 + Name:Chie Ko
+ Country: Japan
+ Course: Italian Cuisine
My experience with the Italian Cuisine Course at Scuola Leonardo da Vinci in Milan:
"I learned to cook pizza, focaccia, lasagna, cotoletta di milanese. They are many kind of dish, but I could make them from almost the same materials and typical spices. Even in Japan, I could cook them easily. Teacher Enia, she is very kind and nice. In addition, her original recipe are good for health. Especially my favorite recipe is lasagna, because her recipe use many vegetables. I always cook it for my family and they love it!
I'm happy to learn cucina casalinga from Enia. Grazie mille!!"