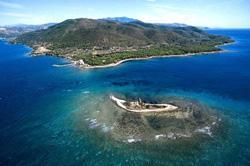 If you are between 11 and 16 years old, an international junior summer camp experience in Campania, a beautiful Italian region famous for its seaside and nice food, surrounded by olive trees and clear blue sky, will give you the unique opportunity to learn Italian or English in an active way, to enjoy sports and make friends from all over the world.
Our Teens International Camp, located in Ascea Marina (inside the Cilento Park, Unesco heritage) in a fabulous natural setting, is the perfect answer to live an unforgettable experience, combining social and recreational activities, sports and language learning in a fun and easy way, always supported by professional educators, sports' trainers and group leaders, to ensure the best and safest study-holiday to everyone.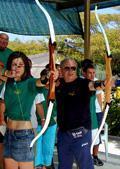 You will live and share this amazing international camp experience with people of your age, enjoying great outdoor sport activities such as tennis, basketball, soccer, volleyball and archery.
You will be placed in selected quality full board accommodation, and the program, together with sports, will include Italian or English lessons provided by qualified teachers, social activities to make friends and share your new language ability, guided visits to local attractions and day-trips to Velia and Paestum.
Our International Summer Camp is based on a two-week program, and perfectly suits the needs of young people wishing to experience a full immersion in a new language and to spend an unforgettable holiday where they will learn not only to communicate, but also to be part of today's international world in a healthy, funny and positive way, building up confidence, self-esteem and new friendship relationships that will last forever.
Please Fill in our form to have more information about this course or write us at: milan@scuolaleonardo.com!