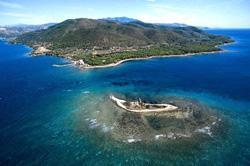 If you are 11 to 16 years old, our summer camp for young adults in Campania - a very beautiful Italian region, famous for its many splendid seaside towns, culinary delights, olives and a sky which is always blue - is a unique opportunity to effectively learn Italian, to do sport and to meet new friends from all over the world.

Our International Camp for young adults, located in Ascea Marina (in the National Park of Cilento, which has been declared a world heritage site by UNESCO) in an amazingly beautiful natural area, offers you an unforgettable experience, where you combine social and recreational activities with learning a language in a fun and easy way. This is always done under the supervision of professional teachers, coordinators and sport instructors, to ensure that the study vacation is fun and safe for all.
On the International Summer camp, you will live and share this fantastic experience with people of your age, doing sports in the open air such as tennis, basketball, football, volleyball and archery.
You will have a room and full board package and in addition to the sport activities, the programme will include: Italian lessons with qualified teachers, group activities to make new friends and to share and improve your linguistic abilities and guided visits and excursions to discover incredible places, like Velia and Paestum.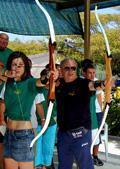 Our international summer camp is based on a 2 week programme and meets the needs of young people who are looking for full immersion in a new language and an unforgettable holiday where you learn not only to communicate, but also to participate in an international environment. Everything is done in a positive, fun and healthy way, that will make it easy for your confidence and self-esteem to grow and to make new friendships that will last forever.
For more information about this course, fill in our request form or write to us at the following email address: This email address is being protected from spambots. You need JavaScript enabled to view it.!
FAMILY OPTION! If you want to travel with your children, take the Family Option: accommodation full board, inclusive activities and excursions for € 1.200!