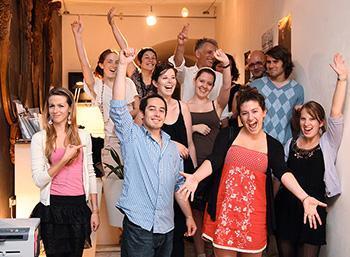 During your stay in Italy, you can choose to do your favorite sport or to learn a new one. ymnastics /fitness/yoga, swimming, jogging, tennis, squash, golf, horse riding, cycling etc. Our guides to sporting activities will help you to best organize your free time.


Each city offers a truly enormous variety of activities for free time, that absolutely anyone can do.
Here is a selection of the activities organized by the schools:
Dinners that allow students and teachers to get to know each other better;
Guided visits to historical monuments;
Italian cinema evenings at the school;
Excursions (half-day or whole day);
Mountain biking trips;
Visits to wine cellars;
Every month, our schools organize a calendar of cultural events. In this way, you will always be informed about every event, exhibition, concert and film etc. Your stay in Italy will be unforgettable….and not only with regards to your language course!