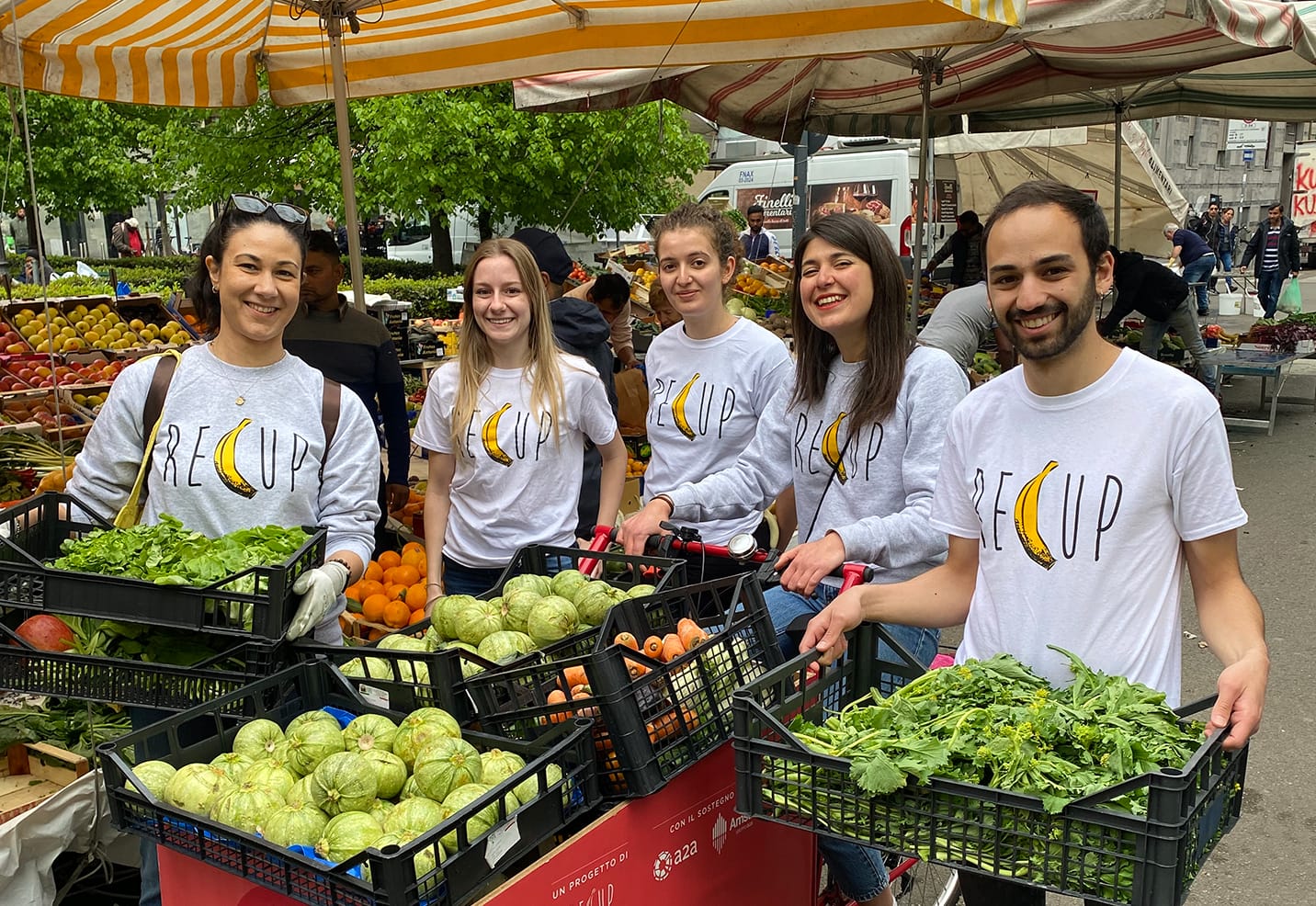 ITALIAN PLUS VOLUNTEERING EXPERIENCE
ITALIAN PLUS VOLUNTEERING EXPERIENCE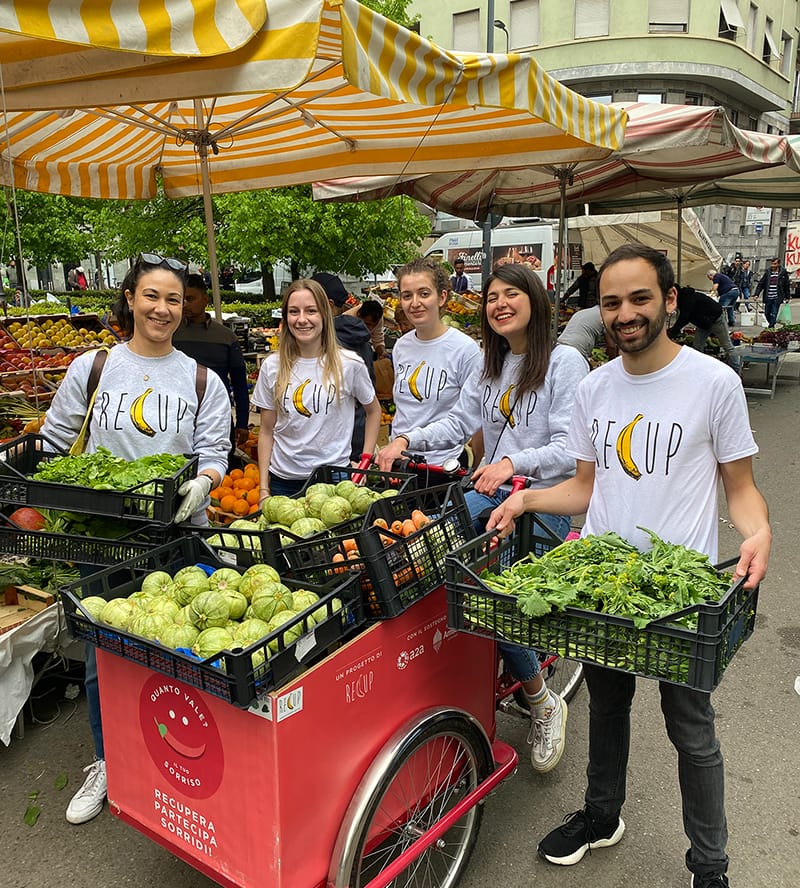 Combine the joy of learning a new language with the rewarding experience of volunteering in Milan. Our language school gives you the opportunity to pair Italian language learning with hands-on volunteering opportunities in diverse organizations. Embark on a transformative journey where you not only improve your language skills but also contribute to the local community and the environment.
WHY STUDY ITALIAN AND VOLUNTEER WITH US:

Meaningful Engagement

Immerse yourself in the vibrant culture of Milan while making a positive impact. Through our volunteering program, you'll have the chance to work alongside dedicated organizations and lend a helping hand in various areas such as education, social welfare, environmental conservation, and more

Language Immersion

What better way to learn Italian than by using it in real-life situations? Our course integrates language instruction with practical experiences, allowing you to practice your skills in a supportive environment. Whether you're a beginner or an advanced learner, our experienced teachers will guide you every step of the way.

Cultural Exchange

Milan is a melting pot of different cultures, and through volunteering, you'll have the opportunity to meet people from all walks of life. Gain a deeper understanding of Italian society, customs, and traditions as you interact with locals and fellow volunteers.

Environmental awareness

We want to make our part in the fight against plastic pollution and environmental protection. Through our volunteering projects we want to convey our love for the Planet and our civic duty to preserve it to ensure a better place for our children and future generations. Our school is also an accredited member of the Green Standard School.

Personal Growth

Volunteering not only benefits the community but also fosters personal growth. Develop valuable skills such as teamwork, adaptability, and intercultural communication. Discover new perspectives, broaden your horizons, and enhance your self-confidence as you navigate real-world situations in a foreign language.

Professional Guidance

Our experienced staff will provide you with comprehensive support throughout your language learning and volunteering journey. From assisting with the volunteer placement process to offering guidance on cultural adaptation, we're here to ensure that your experience is enriching, fulfilling, and seamless.

Certificate

Upon successfully completing the course, you will receive a certificate from the school which recognizes your language proficiency and your contribution to the city of Milan.
The Italian Plus Volunteering programme combines our Intensive course with volunteering activities (that will occur 2+ meetings per week). We have opportunities that range from 4 weeks minimum up to 6 months, and even up to a year. Please let us know 4 weeks in advance when you apply of what type of volunteer work you're interested in so that we can match you with an organization and fulfill any requirements before you arrive. Please keep in mind that the availability of volunteer opportunities will vary throughout the year. The course price includes insurance for the whole period of volunteer activities. For a long-term course (that exceeds 3 months) a student visa will be required.
Enrol in our Italian Plus Volunteering Course today and discover the power of language, cultural exchange, and community service, while making a lasting impact on the lives of others.
Contact us now to learn more and reserve your place in this unique program. Together, let's make a difference in Milan!
Scuola Leonardo da Vinci - Italian language schools in Italy

Duration

Course N°

Participants

Euro*

Ask for More Information | Online Price Calculator | Enroll now
4 weeks
 
min. 3 – max. 14 for language classes
€ 1280
8 weeks
 
min. 3 – max. 14 for language classes
€ 2240
12 weeks
 
min. 3 – max. 14 for language classes
€ 3240
16 weeks
 
min. 3 – max. 14 for language classes
€ 4160
24 weeks
 
min. 3 – max. 14 for language classes
€ 6000
Additional week
 
min. 3 – max. 14 for language classes
€ 250
The course includes
The Italian Plus Volunteering program combines our Intensive course with volunteering activities (that will occur 2+ meetings per week). We have opportunities that range from 4 weeks minimum up to 6 months, and even up to a year. Please let us know 4 weeks in advance when you apply what type of volunteer work you're interested in so that we can match you with an organization and fulfill any requirements before you arrive. Please keep in mind that the availability of volunteer opportunities will vary throughout the year. The course price includes insurance for the whole period of volunteer activities. For a long-term course (that exceeds 3 months) a student visa will be required.
Short Description and Note

4 lessons of group language course per day, total 20 lessons per week.
Course starting dates:
- non-beginners can start every Monday.
- Starting dates for beginners: click here.
Certificate: Upon successfully completing the course, you will receive a certificate from the school which recognizes your language proficiency and your contribution to the city of Milan. 
Level requested: A2
Lesson reduction: Should there be only one participant for a course/level, she/he will be given 10 lessons of private tuition per week; If there are only two participants for a course/level, they will receive 15 lessons of Two-to-One tuition together per week.
*A €70 enrollment fee valid for 12 months must be paid for any enrollment.

Volunteering programs
Our school offers volunteer work with different organizations and fields of interest. Check out our offer and find the perfect opportunity for you:
RECUP (field of interest > food waste)
COACH DI QUARTIERE (field of interest > sport and social inclusion)
COMPAGNIA DELLA POLENTA (field of interest > food preparation/distribution)
PLASTIC FREE (field of interest > environmental protection)
We Are Urban Milano (urban redevelopment)
Course centers