MUSIC COURSES IN ITALY
Italian language and Music programs
The Leonardo da Vinci Italian language school, together with renowned music schools in Italy, offer ITALIAN LANGUAGE AND MUSIC COURSES IN ITALY. Read about our differing programmes to learn Italian and discover or practice music in Italy.
MUSIC COURSES IN FLORENCE and ROME:


MUSIC COURSES IN MILAN:
Read about the experiences of our students!
The experience of Youdae Won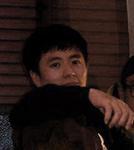 + Name: Youdae Won
+ Country: South Korea
+ Course: Music course
My experience with the Musical specialization course in Milan:
"I came to Italy for studying opera singing. So I learned singing and Italian. I learned Italian in Leonardo da Vinci school and I learned more about pronunciation than grammar, because it is very important for singing. After the lessons I went to music school right away. I liked my teacher, he's famous. How lucky I was!"