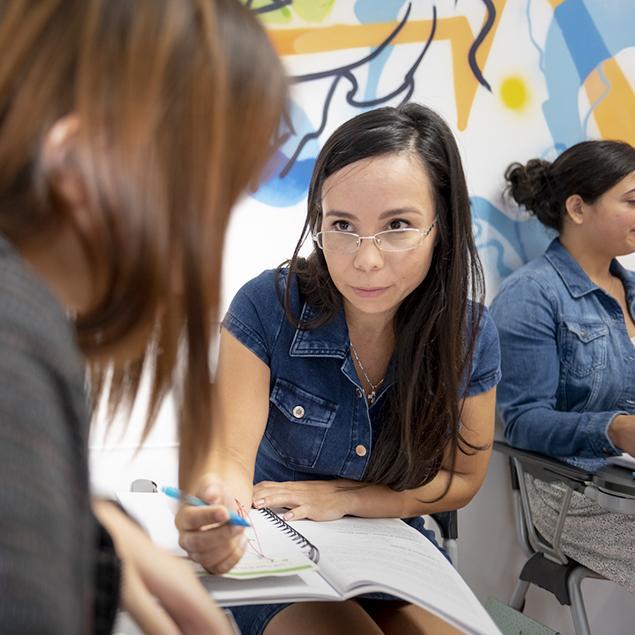 Academic Courses in Italy
The programs of the Scuola Leonardo da Vinci® are recognised and validated by numerous foreign universities and formative institutions.
The studying of the Italian language and culture in its different aspects (art, fashion, design, gastronomy) is an important instrument to enrich an educational and professional CV.
Preparation courses for studying at University in Italy
Some of the universities require students to take an entrance exam in order to be accepted into a specific program/major. .
Our University preparation course at Scuola Leonardo da Vinci® will prepare students by reinforcing language skills, enhancing writing competence and by focusing on subject matter and vocabulary closely related to each specialized program.
Preparation courses for the Fashion and Design Academies
For students who wish to attend a Fashion and Design Italian Academy, like the NABA, Domus Academy, Istituto Marangoni, Polimoda, Scuola Politecnico di Design, Fashion School Carlo Secoli, UptoDate Fashion Academy, HFFA or Istituto Europeo di Design, the Scuola Leonardo da Vinci® organises specific preparation courses. These courses prepare the student to pass the admission exam (when needed) but also help him with his fundamentals knowledge.
Credits for USA Students
The American universities' students may receive credits to include to their academic path by attending an Italian language course at the Leonardo da Vinci® schools. The beginner, elementary and intermediate courses are recognised.
Consult the list of the American universities participating to the program.
Courses for Italian language teachers
When Italian is not just a passion, but also your profession, linguistic preparation is no longer enough and you want to achieve excellence in your job: perfecting teaching techniques, examining in depth the different ways of learning languages and keeping continuously up to date with developments in the teaching of Italian as a foreign or second language.
"Initially I enrolled in the intensive course only for three weeks, but then I liked the school so much that I extended my stay. At the end of three weeks, it became three months. I especially enjoyed the excursions and the lessons in the afternoon, which allowed students to practice the language"

"The private classes allowed me to perfect my Italian and specifically prepare for the Italian entrance exam for university.

I feel very confident and secure as a result of the individual help I received from the private lessons"