When Italian is not just a passion, but also your profession, linguistic preparation is no longer enough and you want to achieve excellence in your job: perfecting teaching techniques, examining in depth the different ways of learning languages and keeping continuously up to date with developments in the teaching of Italian as a foreign or second language.
The Leonardo da Vinci school is recognized as an exam centre for the DITALS exam. This preparation course is accredited by the University of Siena and provides the necessary requirements, to take the first level DITALS exam and the teaching training, to take the second level DITALS exam.
The training course is held 3 times a year in our Florence, Rome and Milan locations, according to the following program: teaching Italian as a foreign language (theory and practice), phonetics course, DITALS preparation, exercises and in class observations.


This course for teachers can be enjoyed in our schools in Florence, Milan and Rome:
RECOMMENDED FOR: those who want to turn their passion for the Italian language into a job, or those who are already professional teachers and want to keep updated, develop new ideas and study new techniques to always keep up with the times.
ERASMUS PLUS
Erasmus Plus is the new EU programme for education, training, youth and sport and replaces current funding programmes run by the European Commission.
Individuals may not apply for fundings anymore. Under the new programme, applications will need to come from an organisation rather than an individual. Schools can apply for staff mobility funding to support the professional development of teachers, school leaders and other school education staff.
Please find more details at the following website: https://www.erasmusplus.org.uk/
Our schools aim for a cooperation in the framework of Erasmus+ with European schools. Contact us at: This email address is being protected from spambots. You need JavaScript enabled to view it.
Read about the experiences of our students!
The experience of Sara Brzuszkiewicz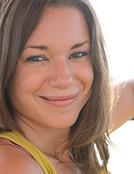 + Name: Sara Brzuszkiewicz
+ Country: Italy
+ Course: DITALS preparation course
My experience with the DITALS preparation course in Milan:
"I attended the preparation course for the Ditals exam in January 2012 and I still recommend it to anyone who asks me what is the best way to get really prepared for the examination. The content transmitted by the trainers and the material provided were clear, efficient  and stimulating, they were structured so as to include all the crucial points of the discipline that is the italian teaching of L2/LS. The course also has the irreplaceable value of having Italian teachers as trainers who take in classroom direct evidence of fieldwork in contact with students, their transmitting the passion for teaching, providing straight and describing contexts varied in a perspective that only a great experience and a well-rounded preparation can offer."