Since December 2018, in order to apply for Italian citizenship, a B1 certificate is required to demonstrate your level of knowledge of the Italian language.
It is possible to take the CILS B1 citizenship exam at our schools, that is required for the Italian citizenship application and we also offer a preparation course for it.
The Leonardo da Vinci School is a recognised centre for the CILS certification exams and is authorised by the University for Foreigners of Siena.
At the Leonardo da Vinci schools you can:
- sit the exam on the official dates stipulated by the University for Foreigners of Siena;
- take a preparation course in order to be able to sit the exam.
The CILS exam preparation course can be taken:
- in a group (consisting of 20 lessons);
- on an individual basis (15 lessons).
NB: the B1 citizenship exam is essential for those who apply for citizenship and subsequently have to present the original documentation at the police station ('questura'). This exam is not suitable for work-related and academic purposes. For those who need the B1 certification for work or academic reasons, it is necessary to take the B1 exam (see our specific preparation courses).
CILS B1 CITIZENSHIP EXAMINATION DATES
Next exams dates:
- 20th February 2020
- 23rd April 2020
- 4th June 2020
- 23rd July 2020
- 22nd October 2020
- 3rd December 2020
The Leonardo da Vinci Schools are also official centres for sitting the exams.
PREPARATION COURSES
Course start dates:
- from 4th May 2020
- from 2nd November 2020

Total number of lessons: 20
Level: B1

Class numbers: minimum 4 and a maximum of 15 students per class
Frequency of group courses: 2 lessons per week.
Prices for the CILS B1 citizenship preparation course
Group course:
Duration: 4 weeks
Cost: €250
Individual course:
Number of lessons: 15
Cost: €600
"Initially I enrolled in the intensive course only for three weeks, but then I liked the school so much that I extended my stay. At the end of three weeks, it became three months. I especially enjoyed the excursions and the lessons in the afternoon, which allowed students to practice the language"

"The private classes allowed me to perfect my Italian and specifically prepare for the Italian entrance exam for university.

I feel very confident and secure as a result of the individual help I received from the private lessons"

"In 2007 I decided to live for a month in Italy. I wanted to discover the culture and people, but also learn the language. I found Leonardo da Vinci school on the net. I was not able to say a single word in Italian and I decided it was the perfect solution for a person like me. I started lessons in April 2007 and after a month with 4 hours a day of lessons, I reached a level enough high to lead an ordinary life in Milan. I liked it so much that I went back in 2009 and 2011 for two months. If I were to give advice to a person who's looking for an Italian language school, I would say immediately: "Try Scuola Leonardo da Vinci. Teachers are just brilliant, kind and accessible, the lessons are original, after school you can have fun with other students who come from everywhere, but also with the teaching staff of the school. Because learning a language is not just about learning grammar, it is mainly applying it in everyday life. "That 's what I did in school Leonardo da Vinci. And I have no regret!"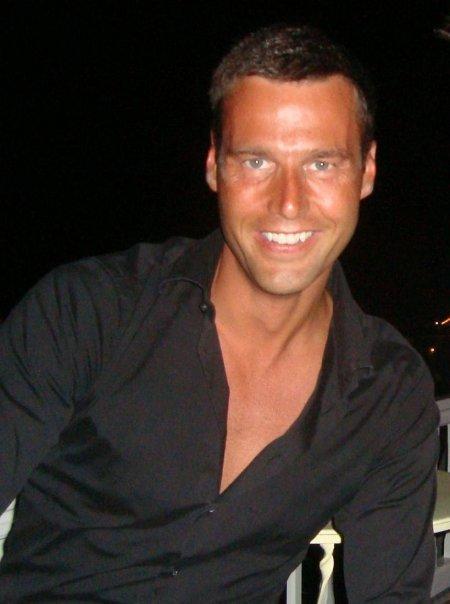 Other courses you may be interested in:
Italian Language Courses in Italy
Learn Italian in Italy at Scuola Leonardo da Vinci, our Italian language courses are designed and engineered to meet several needs: depending on the number of classes per week, either in group or individual lessons. Select the course most suitable for your needs, read all the information about it or contact us to get more info.