Italian language online private lessons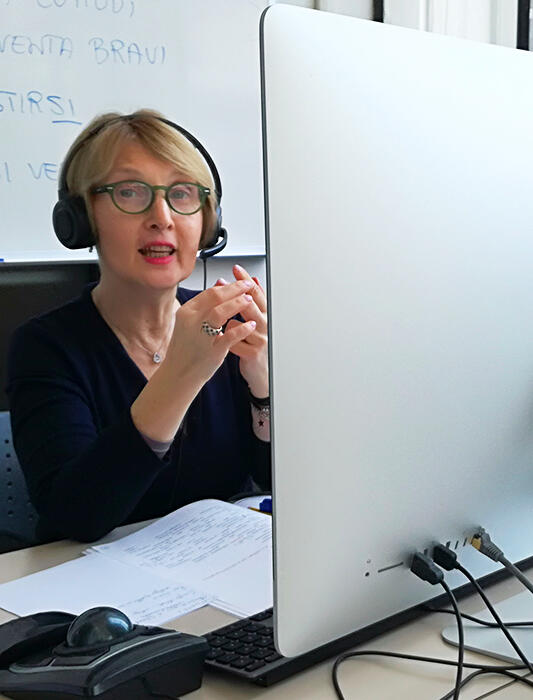 Learn Italian when and where you prefer
Scuola Leonardo da Vinci offers customized Italian lessons on Skype or Zoom to facilitate the learning experience of those students who are not able to attend lessons in our school.
The online private lessons are conceived for those who wish to learn or improve Italian from abroad with the support of professional trainers as well as for those are already living in Italy, in need of a more flexible schedule and location.
The courses are also suitable for our old time students and for those who wish to continue their learning at home in their countries after their experience in our school.
Requirements: it's enough to have a broadband internet connection installed at home and a Zoom or a Skype account, as well as a webcam in order for the teacher to make the lesson even more effective, just like a normal face to face lesson in a classroom.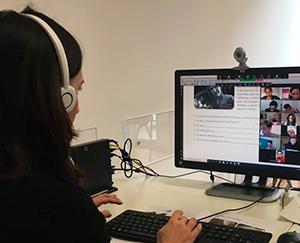 Available for all levels from absolute beginner (A1) to proficiency level (C2).
Each lesson lasts 45 minutes
5 lessons: € 190
Registration fee: 30€ instead of 70€
WHY CHOOSE OUR ITALIAN LANGUAGE ONLINE COURSES?
No matter what your starting level is, from your first day you will speak Italian in class!
You can meet people from all over the world with a shared interest live online
Our courses are suitable for both young people and adults of all ages.
AS IN FACE-TO-FACE COURSES
Our highly qualified teachers provide a dynamic and supportive environment for learning.
You only need a broadband internet connection, a computer with webcam / tablet / smartphone.
OUR TEACHERS ARE ALL ITALIAN NATIVE SPEAKERS
With them you can immerse yourself in the culture and in the true Italian lifestyle. It's like being in Italy, all of us together, anytime!
"Excellent teaching, wonderful teacher, very well prepared, materials excellent. Am doing an online course and have signed up for a second set of lessons. I'm really enjoying meeting the other students form all over the world, the main language we share being Italian. Wish I had done this before :) "
Student opinions and reviews about our Italian language online courses