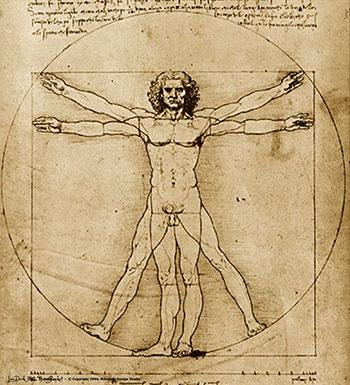 Scuola Leonardo da Vinci® in Italy was founded in Florence in 1977 as an Institute of Italian Language and Culture. Since its beginning, combining language with culture was the school's central concept and trademark. For this, teaching the Italian language at Scuola Leonardo da Vinci is heavily supported by cultural aspects including: courses (art history, Italian food, Italian cinema) and crafts (weaving, pottery, leather work, jewelry).
Still today the school promotes, along with the language, the study of Italian culture. Scuola Leonardo da Vinci has been enriched by new courses to meet the demands of the contemporary market today which points to food and wine, art, painting and restoration.
In 1984, a second location was launched in the heart of Rome; a new center with the same principles and following the same guidelines promoting language alongside culture.
In 1991, a third location was established in the city of Siena, in the heart of the Chianti Region of Italy. This beautiful frame is a catalyst for the food and wine sector.
Most recently, in 2004, Scuola Leonardo da Vinci opened its doors in Milan, the city of fashion and design, located in the very center of Milan, close to the Duomo.
In its 37 years, Scuola Leonardo da Vinci has hosted students of various nationalities from all over the world. Over the years, the Scuola Leonardo da Vinci syndicate has developed links with Universities and Colleges in the U.S. as well as South America and has participated in workshops in the United States, Japan, Korea, Northern Europe, former Eastern European countries and Russia promoting the immense historic and artistic heritage of the Italian lifestyle.
Scuola Leonardo da Vinci, in 1984, also contributed to the founding of the Accademia Italiana di Lingua (AIL), the professional association of schools, institutions and experts in the field of teaching Italian as a foreign language. The AIL created the first diploma of modern Italian which effectively tests the language abilities of the candidates; according to the guidelines of the Common European Framework of Reference for Languages ​​(CEFR). Over 14,000 candidates from Italian offices and those abroad have participated in the AIL exams.
Today Scuola Leonardo da Vinci looks toward the future and specializes in offering courses specifically designed to target age, profession and availability. At the same time the school still brings forward its initial idea that there is no language without culture and by that it has reinforced its research of new methodologies for training teachers of second and foreign language.
Read about the experiences of our students!