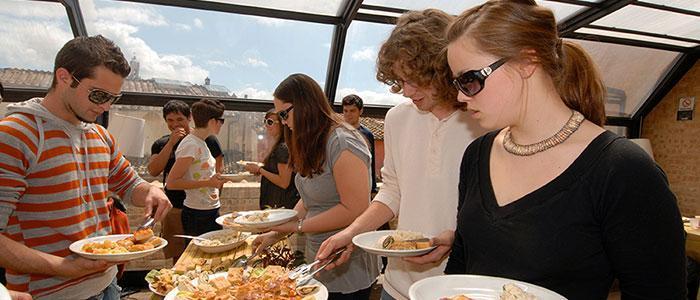 SUMMARY
Duration: 1 week
Lessons: 20 + visits, cooking lessons and wine tasting in the afternoon
Dates: click here
Prices: click here
Reserved for closed groups only: min. 3 participants
More information: click here
To enroll: click here
Siena is famous throughout the world, not only for its artistic heritage and its history, but also for its rich traditional cuisine and the excellence of its typical food products.
'Siena con Gusto' is a course studied both by students and professionals that want to add tastings of typical food and wine products to their study of Italian. The visits and tastings will be held in mother-tongue by experts whose passion, knowledge, and dedication will make each lesson unforgettable.
The 'Siena con Gusto' course lasts one week and consists of 4 Italian lessons each morning held from Monday to Friday and afternoons spent tasting typical dishes from Siena.
Wine and gastronomic program for the afternoons:
Introductive tour with your guide, followed by a delicious aperitif in Piazza del Campo, the beating heart of Siena.
Two cooking lessons given by a chef of a traditional restaurant in Siena. After having prepared the dishes together, you can taste them, accompanied with the very famous Tuscan wines.
Tasting of the famous Brunello di Montalcino, guided by an expert sommelier. Thanks to the tastings, you will learn to recognize the characteristics of Tuscan wine and appreciate the complexity of wine production.
This course can be organized only for closed groups of min. 3 participants. Your group may select any Monday to start the course. For more information, please write us at This email address is being protected from spambots. You need JavaScript enabled to view it..
Read about the experiences of our students!
The experience of Renata Alvarez

+ Name: Renata Alvarez
+ Country: Brasil
+ Course: Siena with Gusto
My experience with the cultural course "Siena con Gusto" in Siena:
"I'm happy I came to Siena to study at Leonardo da Vinci school. I found my course about Tuscan food useful and interesting. I would have loved to stay longer to learn more about this unique 'Way of living'."