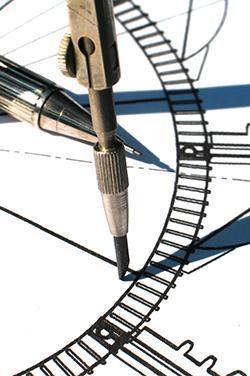 The preparation course for architectural studies in Italy is intended for students willing to study in a Faculty of Architecture in Italy. In order to be admitted to Italian University, one must pass an entrance examination on scientific and techinical subjects (in Italian).
Students from EU-member countries may apply for the entrance exam directly at the University in Italy (more information: http://www.universitaly.it/). Requirements for enrollment: the upper high school qualification must be translated, authenticated and provided with a "Certificate of equivalence of qualification" (dichiarazione di valore), issued by the Italian Consulate in their country.
Students from other countries must apply to the entrance exam at the italian consular delegation in their country. Before attending the entrance exam (scientific subjects) students must pass an Italian language proficiency test.
Scuola Leonardo da Vinci is among the first schools that offer preparation courses for architectural students. During our thirtyfive years of experience we have put together a program which in its composition corresponds to the official program of the entrance exams. In our courses, the main emphasis is put on the language tuition and a thorough preparation in the various examination subjects.
Nei nostri corsi, è data tanta importanza all'acquisizione della lingua italiana come alla preparazione dei differenti tipi di esame.
In the preparation course the students are taught by highly qualified and experienced lecturers. Purpose of the courses is not only to successfully pass the entrance exams at university, but, thanks to a careful tuition of many examination subjects of the first university year, to enable the students to immediately take up their studies at the university.
During the last thirtyfive years we have prepared several hundred students to successfully pass the entrance exams for Italian universities.
We are at your disposal for any further information.
HERE AN EXAMPLE OF THE COURSE PROGRAM (subject to changes):
ITALIAN LANGUAGE PROGRAM:
The aim of this language program is to provide foreign students wishing to study architecture in Italy with the knowledge of the Italian language necessary to be able to participate in our special courses and to pass the university entrance examination.
DEGREE PROGRAM IN ARCHITECTURE:
The purpose of this course is to provide future architectural students the special scientific vocabulary needed to pass the university entrance examination and to participate without difficulty in the lectures and the advanced tutorial classes of the first year of university.
Linguistic abilities are developed enabling the participant to understand a scientific subject, to discuss it and to express his opinion in writing about it. Furthermore, the student is instructed on how to find his way through the relevant literature and to interpret it properly.
Participation in this course requires a good knowledge of the Italian language, corresponding to Intermediate B1.
Example of subjects that could be taught in the individual subjects: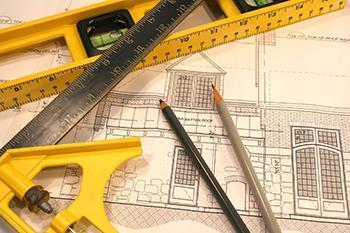 THE LANGUAGE OF ARCHITECTURE
General elements of the history of architecture;
Vaults and arches;
Perspective;
The Cupola;
Architectural orders;
Architectural restoration.
SCIENCE AND TECNIQUES OF CONSTRUCTION
Light intensity and illumination;
Material states;
Load bearers and beams;
Traditional materials;
Reenforced concrete.
ART HISTORY
Classical period: Period of the kings (753 - 509 B.C.), Republican Period (509 - 27 B.C.), Imperial Period (27 B.C. - 476 A.D.), and the Paleo Christian Period (V - VII centuries A.D.) in Rome;
Byzantine period (VI - VII centuries A.D.), Ravenna (St. Apollinare and St. Vitale);
Romanesque period (XI - XIII century), Lombardy and Emilia Romagna;
Gothic period (XIV century), Siena (Palazzo pubblico, Piazza del Campo), Venice (Doges Palace) and Lucca (Church of St. Frediano);
The Renaissance (XV century): Brunelleschi, Donatello, Masaccio: Florence (Strozzi Palace, Rucellai Palace, Medici Riccardi Palace);
Mannerism Period (XVI century): Michelangelo and Bramante: Florence (the Medici Chapels) and Rome (St. Peter's Basilica);
Baroque Period (XVII century): Rome (St. Agnes in Agone and the Rivers Fountain in Piazza Navona);
The Neoclassical Period (XIX century): Antonio Canova (the sepulchral monuments of the popes) and Giuseppe Valadier (Piazza del Popolo).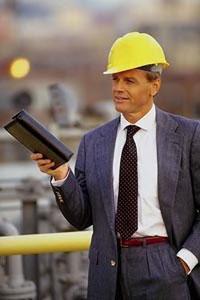 MATHEMATICS
Algebra; relative numbers, powers, polynomials, system of linear and quadratic equations, geometric and arithmetic sequences, logarithms;
Trigonometry: definition of sine, cosine, tangent, formulas of addition, subtraction, multiplication and bisection of arguments;
Geometry: circle and sphere, calculation of perimeter, surface and volume, theory of the triangle with regard to congruence, division and calculation of angles into degrees and radiants.
PHYSICS
Fundamental examination of mechanics; motion, velocity, acceleration, substance, gravity, action and reaction, laws of gravity, pendulum, work, power, simple machines, fluids and their law;
Basic knowledge of acoustics, optics, theory of heat (thermology), thermodynamics, electric and magnetic phenomena such as electrostatics, flow of current, electrolysis, effect of joule, magnetism and electromagnetism;
Synthesis of matter; various kinds of rays; X-rays, gamma-, alpha- and beta-rays..
HISTORY
History of Italy from the end of the Second World War to today, including the history of economic, political and social thoughts:
The world divided;
Decolonization and the Third World;
Italy after Fascism;
Detente and Control;
Italy from the Economic Miracle to the Crisis of the First Republic;
The Second Republic.
GEOGRAPHY
Italy from North to South;
The regions of Italy;
Terrain, natural resources above and below ground, geomorphology, urban and rural settlement.
ACCOMMODATION:
If requested, we can provide lodgings for our students. The following kinds of accommodation are available:
With a family, single or double room with breakfast or half-board
Apartment, single or double room with use of kitchen
Accommodation costs: please click here
The price of the course includes:
Initial test and interview
Course material
Certificate of attendance
Information and assistance in administrative matters