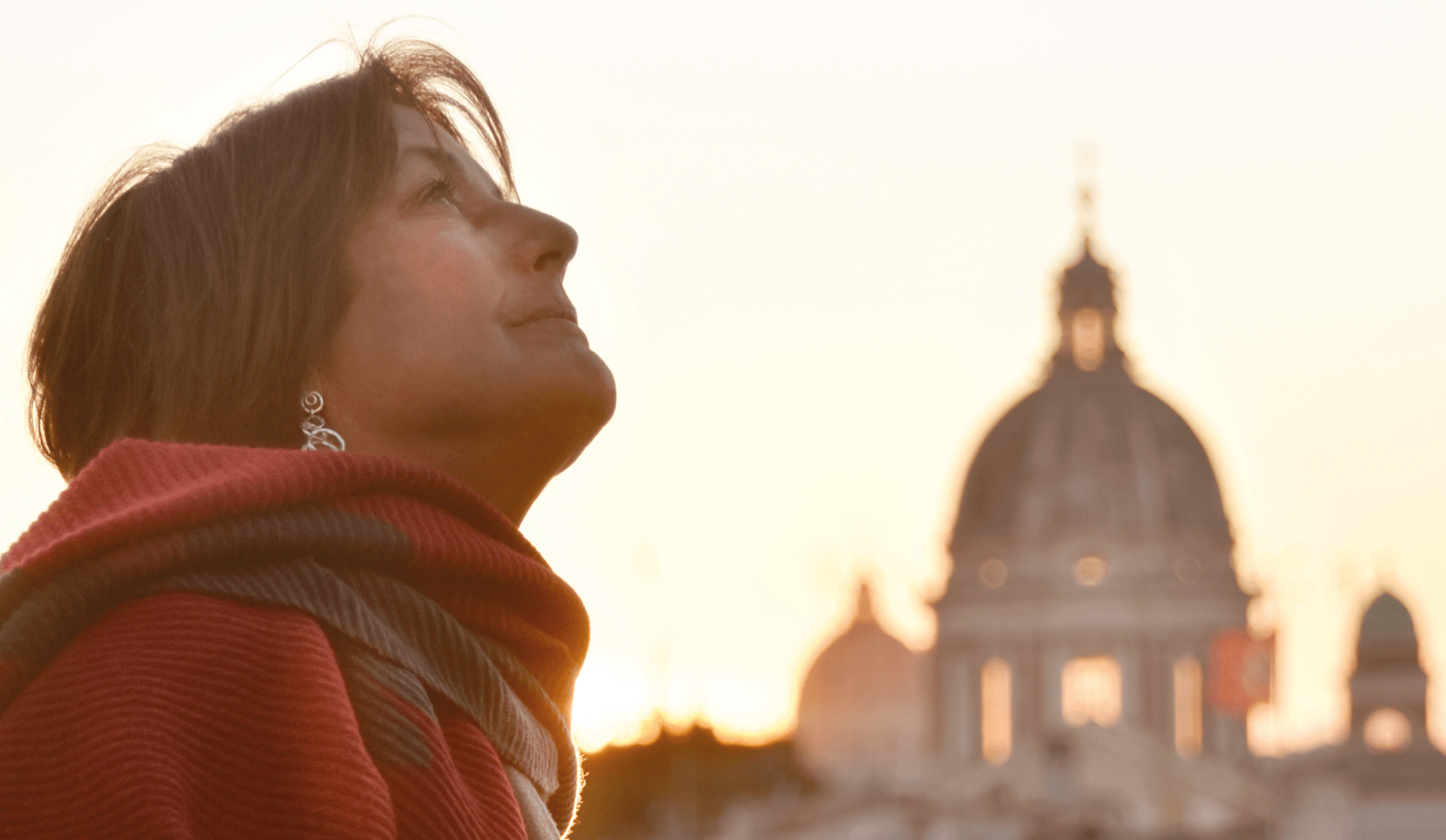 DOLCE VITA PROGRAM IN ROME
DOLCE VITA PROGRAM IN ROME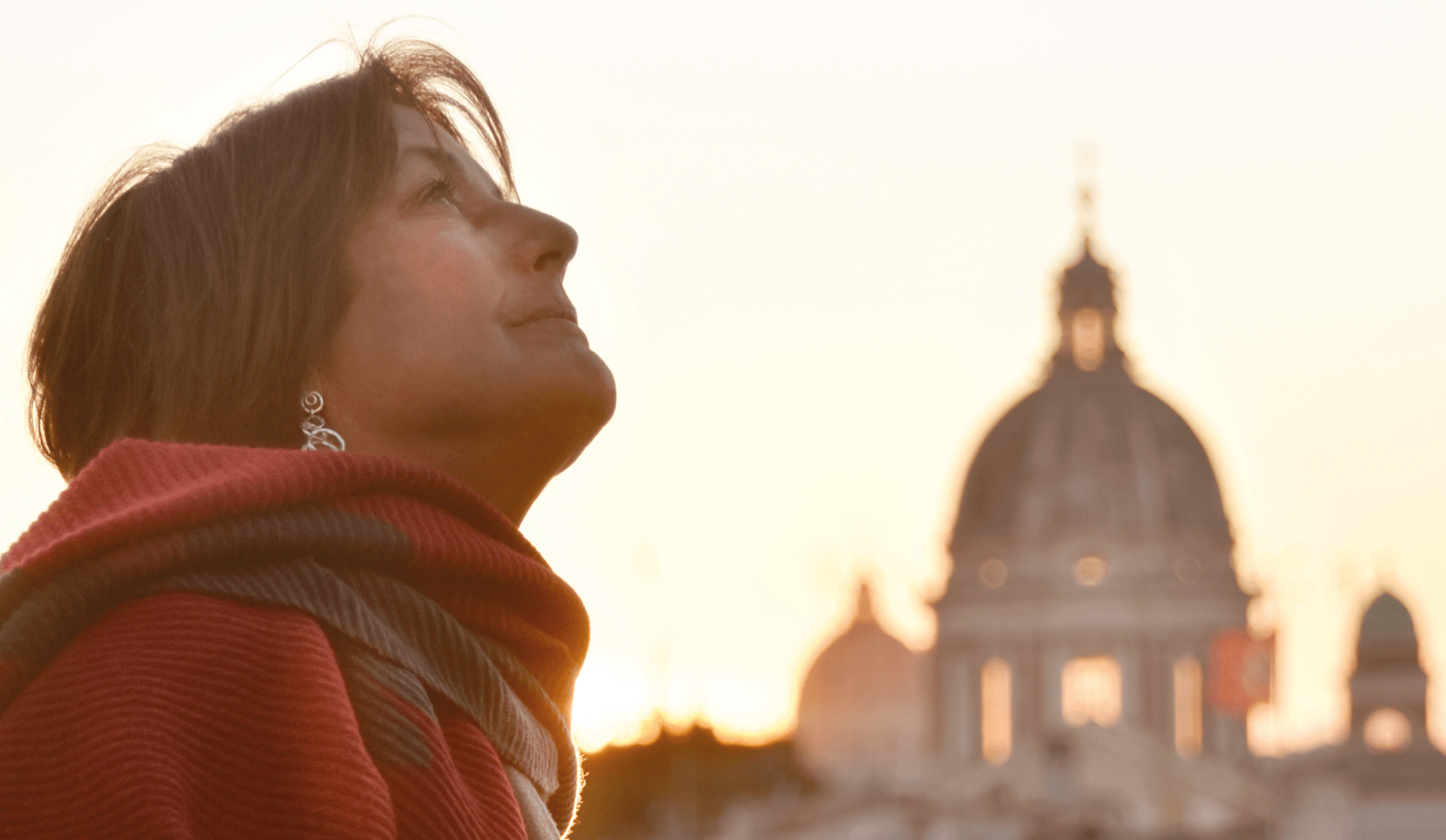 We know that the term 'Dolce Vita' and all it refers to originates from the marvelous and iconic film directed by the famed Federico Fellini, set in Rome, and spearheaded by actors Marcello Mastroianni and Anita Eckberg.
Rome was the perfect setting for a film dedicated to the 'sweet life' for the way in which Romans to this day appreciate the serendipity of carrying out their daily lives against the backdrop of the Grande Bellezza. This course was initially conceived exclusively for students older than 50 years old, but given the high level of success the course quickly garnered, we now recommend this course to all of our students regardless of age.
This film has coined our contemporary understanding of the 'Dolce vita' as a specific lifestyle defined for being carefree, light-hearted, and classically Italian.
One can learn to live 'La Dolce Vita' in any city, not just Rome. Don't we all want to experience the joy of sharing carefree moments with dear friends? Yet still, if there is any one city that would be the perfect classroom for the Dolce vita, where one can be immersed in fully experiencing this carefree lifestyle and retrace the film's iconic sites and monuments–that city would be Rome. And now the opportunity to do so is yours through our school's Dolce Vita course based in the heart of Rome.
In the real-life stage set of Rome, you will "be on stage" as the protagonist of your own life story. To support you, we have our talented teachers of Italian language and art history, cooks and wine experts, directors who will lead you through iconic scenes, and famous paparazzi who will tell you real stories referenced by the film.
And because we Romans like to overdo it, the course even includes a lecture by a photographer who will teach you how to best immortalize your own memories. We have thought of everything through this course to help you to more joyfully experience the city of Rome to the fullest.
First week: program
Monday
9.00 - 12.15 Language course
12.30 - 13.30 Orientation
17.50 - 19.20 Guided Tour: Ancient Rome
Tuesday
9.00 - 12.15 Language course
12.30 - 14.00 Guided tour: the famous market Campo de Fiori
14.00 - 16.00 Gastronomic Street Food tour in the center of Rome
17.45 - 19.00 Dolce Vita Film Presentation
Wednesday
9.00 - 12.15 Language course
14.30 - 16.30 Guided tour: Cinecittà, Rome's Hollywood
19.00 Traditional roman dinner

Thursday
9.00 - 12.15 Language course
14.30 - 17.00 Guided tour: Vatican Museums
18.30 Wine tasting with a wine expert

Friday
9.00 - 12.15 Language course
16.30 - 18.30 Guided walk: "La Roma di Federico Fellini e la Dolce Vita"
Saturday
Day trip to Castel Gandolfo (Lake and historical center)
Second week: program
The first week's schedule can be additionally followed by a second week of class activities:
Monday
9.00 - 12.15 Language course
13.45 17.00 Guided tour: Colosseum, Palatine Hill and Roman Forum
Tuesday
9.00 - 12.15 Language course
17.00 - 19.00 Cooking Class
Wednesday
9.00 - 12.15 Language course
15.30 - 17.00 Guided tour: Baroque Rome
Thursday
9.00 - 12.15 Language course
15.30 - 17.00 Guided tour: Capitoline Museums
19.30 Jewish-roman dinner at the Rome's Ghetto

Friday
9.00 - 12.15 Language course
16.00 Guided tour: Jewish Ghetto
18.30 Farewell Aperitif
Scuola Leonardo da Vinci - Italian language schools in Italy

Duration
Lessons
Participants
price 2023
Price 2024
Ask for More Information | Online Price Calculator | Enroll now
1 week
20 + Tour & visits
min. 3 students
€ 595
€ 650
2 weeks
40 + Tour & visits
min. 3 students
€ 1.195
€ 1.245
Short Description and Note

4 lessons of Intensive group language course per day; 20 lessons per week;
Visits and excursions in the afternoons;

Participants: min. 3 - max. 14 participants per group. If only 1 or 2 participants are enrolled, the school will shorten the number of activities in the afternoon:1 participant = 2 activities, 2 participants = 3 activities.

If unforeseen circumstances should occur, Scuola Leonardo da Vinci reserves the right to modify some or all of the activities of the Dolce Vita program.
A €70 enrollment fee valid for 12 months must be paid for any enrollment.

Course centers