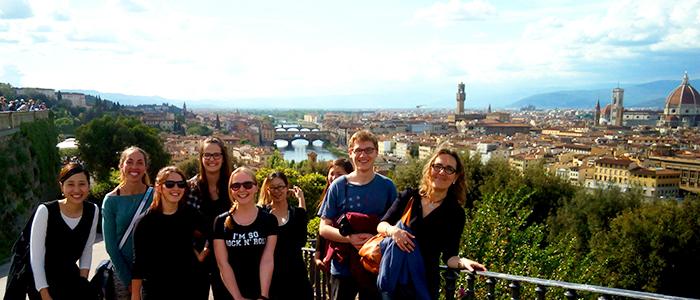 Leonardo da Vinci Schools REOPENING!
Here are the reopening dates on which you can resume our courses ON SITE :

Given the great success, we will also continue to offer Italian courses online: look at our student's opinions to get an idea of how much they are appreciated.
The «Gap Semester» Course includes all that a foreign student is looking for: to live several months in Italy, to dive into italian culture, to take part in language and cultural courses and to conclude his Italian experience with an Italian language certificate. 
Since he will spend a prolonged time in Italy, he will be able to experience more than Italian culture and have more time to practice his Italian in real life situations while visiting monuments and socializing with Italians.
This course is particularly suitable for absolute beginners of the Italian language and for participants with intermediate knowledge.
The "Gap Semester" course is held from Monday to Friday and includes:
16 weeks of Intensive Italian language course, 4 lessons/day (20 lessons per week), total 320 lessons.
Preparation course for the Italian Language Diploma examination: 40 lessons.
2 weeks of cultural courses (Art History, Literature, Fashion): 20 lessons.
During the last 4 weeks of the «Gap Semester», students will participate in the preparation course for the «Firenze» Italian language Diploma Examination of the Accademia Italiana di Lingua - AIL. The exam coincides with the last school day and the Diploma will be sent to the student after his return back home.
All students are free to take part of the weekly cultural and social activities organized by the school.
Special accommodation offer reserved for "Gap Semester" students:
Accommodation price for 18 weeks (125 nights): Single room in shared apartment (with use of kitchen) - 2.938 € | Single room in hostfamily with halfboard - 5.187,50 €
RECOMMENDED FOR: those students who want to deepen their skills in the Italian language or study it from scratch by attending a course that is something more than a simple study trip, offering a real taste of Italian life.