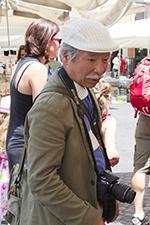 + Name: Akemi Sakamoto
+ Country: Japan
+ Course: Dolce Vita
My experience with "La Dolce Vita" Italian language and culture course inRome:
"La Dolce Vita was a course with a lot of lessons and activities. I didn't have much time to visit tourist sites but I had many opportunities to speak with local people. Goal achieved!".