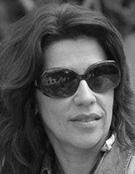 + Name: Daniela Azevedo
+ Country: Brasil
+ Course: History of Fashion
My experience with the course History of Fashion in Milan:
"Last October, I attended a fashion course with the teacher Valeria Battel, I would like to thank you for your teacher's quality and competence. Valeria is a fashion expert and has also an excellent teaching method. The days I spent with you were very pleasant. At the end of the course I realized that I was really into the fashion world! Many thanks to everyone, especially Valeria Battel."