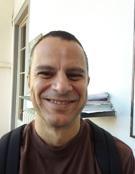 + Name: Felix Pesce
+ Country: USA
+ Course: Super Intensive Plus-5
My experience with the course Super Intensive Italian language course plus 5 in Florence:
"Scuola Leonardo da Vinci is very good! I learned many things from the teachers here. They are always ready to help me when I need it."