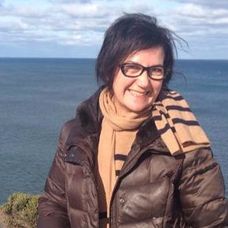 + Name:Lucy Vannata
+ Country: Australia
+ Course: History of Italian Art
My experience with the course History of Italian Art at Scuola Leonardo da Vinci in Florence:
"I would like to highly recommend the art history tours organised by the Scuola Leonardo da Vinci. We were fortunate to have the well-versed and knowledgable, Monica lead us. The tours were conducted in Italian and relatively easy to understand as Monica pitched the information to our needs and level. What I loved most about the tours was her ability to make the characters and protagonists of the time 'come alive'! This was truly wonderful as we could visualise Michelangelo, Botticelli and other famous artists and sculptors working and contemplating their designs.
I also loved learning about the Medici family for example and the important role they played in Florence. We felt as if we got to know the characters as Monica was able to recount stories about them vividly and with endless energy and enthusiasm! Grazie Monica!!"