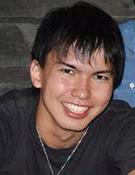 + Name: Takumi Nagatsuka
+ Country: Japan
+ Course:Internship
My experience with the "Internship" course in Florenze:
"After attending an intensive course at the Italian language school for 8 months, I followed an internship at the Marketing Department of the school. As I didn't know exactly which kind of internship to select, the staff of the school helped me so much to choose the field of Internship and company.
During my stage, I used to work with translations and creations of websites.
I went very well with colleagues and therefore even now, that the internship is over, we are still in contact.
I got a lot of technical knowledge, and I'm very happy to have had this experience.
Thank you all!"