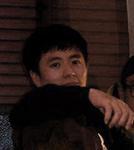 + Name: Youdae Won
+ Country: South Korea
+ Course: Music course
My experience with the Musical specialization course in Milan:
"I came to Italy for studying opera singing. So I learned singing and Italian. I learned Italian in Leonardo da Vinci school and I learned more about pronunciation than grammar, because it is very important for singing. After the lessons I went to music school right away. I liked my teacher, he's famous. How lucky I was!"