The "History of Fashion" course is offered at our Milan school.
HISTORY OF ART PROGRAM
Through a historical journey, based on the principal developments in fashion through the centuries, you will study the styles and trends which, still today, inspire the development and the creativity of the most famous stylists. The teacher, specialized in the field of fashion and design, will present you, in chronological order, with the trends that have influenced the fashion of today. You will also be taught about some of the most important case studies to understand the birth of trends and the creative dynamics of today.
A fascinating journey which retraces the development of the most important fashion and accessories designers to present students with the biggest changes which occurred in fashion between the 18th and 20th centuries.
These changes regard tastes and international fashion trends, schools, main players and contexts. The study of such changes will be combined with an analysis of social and cultural transformations, as well as advancements in science/technology, in economics and in the distribution of merchandise.
Course Program:
Nature and origins of fashion
Aristocratic Fashion
The birth and development of high fashion
Coco Chanel: the birth of 'Chic'
High fashion after World War 2
The birth of prêt-à-porter
Fashion of 'Made in Italy'
Armani: 'postmodern' fashion
Gucci and Prada
Levi's and the myth of jeans
The case of Diesel
Adidas, Nike, Reebok: the fascination with sprot
The first youth subcultures
mods
punk
The supermarket of styles
Read about the experiences of our students!
The experience of Daniela Azevedo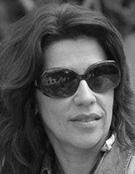 + Name: Daniela Azevedo
+ Country: Brasil
+ Course: History of Fashion
My experience with the course History of Fashion in Milan:
"Last October, I attended a fashion course with the teacher Valeria Battel, I would like to thank you for your teacher's quality and competence. Valeria is a fashion expert and has also an excellent teaching method. The days I spent with you were very pleasant. At the end of the course I realized that I was really into the fashion world! Many thanks to everyone, especially Valeria Battel."