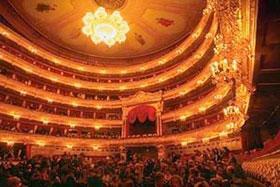 This course consists of 4 lessons in a Intensive Language Course plus 2 private tutorials on Italian Opera, each day.
Melodrama is a fundamental feature of Italian culture, and many foreigners, as lovers of lyric opera, are interested in understanding the words of libretti or of using the texts of operas to improve their Italian.
This course provides essential information on several operas, with the listening of some of the arias from these operas. From the vocabulary point of view, the course points out the differences between poetic and archaic Italian and the modern language.
As in all thematic courses, this one aims not only at providing knowledge of the language of opera, but also at improving the student's general knowledge of the Italian language on the basis of the didactic principle that the things that interest us are much more easily assimilated.
Arias that could be studied during the course:
Mozart, Le nozze di Figaro: Non più andrai;
Mozart, Don Giovanni: Mi tradì quell'alma ingrata;
Rossini, Il barbiere di Siviglia: Una voce poco fa;
V. Bellini, La sonnambula: Ah, non credea mirarti;
Donizetti, L'elisir d'amore: Una furtiva lagrima;
Verdi, Rigoletto: La donna è mobile;
Verdi, Il trovatore: Tacea la notte placida;
Verdi, Il trovatore: Di quella pira;
Mascagni, Cavalleria rusticana: Mamma quel vino è generoso;
Puccini, Tosca: Vissi d'arte;
Leoncavallo, I pagliacci: Vesti la giubba;
Puccini, La bohème: Che gelida manina;
Puccini, Giovanni Schicchi: O mio babbino caro.
These are the libretti most often used with annotated editions with notes for foreigners:
La Traviata;
Cavalleria rusticana;
Rigoletto;
La Bohème;
Il Barbiere di Siviglia;
Tosca;
Le nozze di Figaro;
Don Giovanni;
Così fan tutte.
If a student is particularly interested in another opera or in a particular topic, we recommend that he or she inform us before arriving in order to give the instructor sufficient time to prepare a specific program with selected texts.
The course is conceived for all students who have an intermediate level of Italian language.