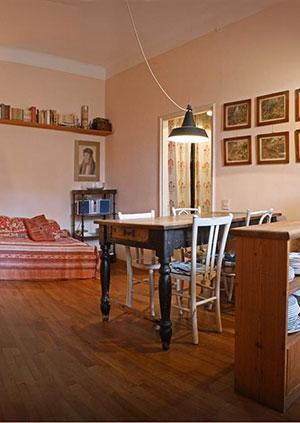 The Scuola Leonardo da Vinci offers its enrolled students a free search and booking accommodation service.
You can choose one of the following accommodation options, according to your needs and preferences:
shared apartment
family;
private apartment;
room in a hotel or a residence, of the standard that you would like;
In apartments and with families, you can choose to stay in a single room, or to share a room with another student from the school.
Each lodging is regularly checked by the staff of our school.
All accommodation is situated in residential areas of Milan and can be reached in a maximum of 30 minutes.
SHARED APARTMENTS
Shared apartments can be of different types and the accommodation can be shared with other foreign, or Italian, students, or with the owner of the house. Apartments are completely furnished and kitchens are fully equipped. Therefore, you can cook.
ACCOMMODATION WITH A FAMILY
Families are carefully selected by staff and have worked with our school for a long time, to offer a comfortable stay and an all-Italian experience to our students. As with accommodation in shared apartments, students can choose to have a shared or a double room. Breakfast is always included and you can also book half-board (Italian-style breakfast and dinner). With this accommodation option, personal use of the kitchen is not permitted.
PRIVATE APARTMENT
Accommodation in a studio, private apartment and some shared apartments is available upon request and it is managed by external providers.
It is possible to personally check the availability, the location, the prices and possibile special rates.
Write to This email address is being protected from spambots. You need JavaScript enabled to view it.
HOTEL OR RESIDENCE
The Scuola Leonardo da Vinci has agreements with several residences and 3 and 4 star hotels, located either near to the school or in the centre of Milan. A hotel is an excellent solution for those that want very comfortable accommodation.
The secretary is always at your service to help in the searching or booking of this accommodation option.
DATE AND TIME OF ARRIVAL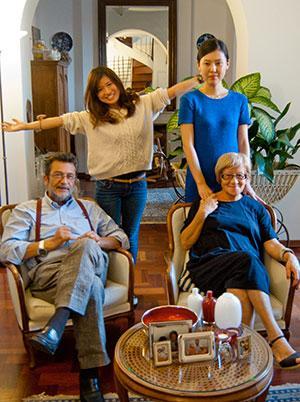 Accommodation is generally available from 14.00 on the Sunday before the start of the course, until 10.00 on the Saturday after the end of the course. Times of arrival and departure must be told to the school, or to the owner of the accommodation, and any possible change or specific request must be done upon enrolment. If the school does not receive your time of arrival in Milan, the accommodation will be available after 18.00. An earlier arrival date or a later departure date are only possible in special circumstances and must be agreed in advance with the school.
BOOKING AND PAYMENT
Your credit card number will be requested, but normally only as a guarantee. Once in Milan, the cost of accommodation will be paid in cash within 3 days of your arrival.
DEPOSIT
For shared apartments, a cash deposit of 100 Euros will be requested, which will be returned to you upon departure if there has been no damage to the apartment or if extra cleaning is not required.
CLEANING
Apartments are cleaned and sheets are changed every two weeks. The kitchen, bathroom and other common spaces must always be left in tidy and clean state so that they can be used by all. Towels are not provided in apartments and so you must bring your own.
PHOTOCOPY OF PASSPORT
Owners of accommodation can request a photocopy of your identification document (ID) to inform the Italian authorities of every tenant that they have. Therefore, it is advisable to bring with you a photocopy your ID, to make this registration process easier.